Built on a Mercedes-Benz Sprinter chassis, VisionVenture is a concept vehicle whose integrative front design has created a new motorhome category all of its own, replacing precise contours with harmonious transitions between cab and body. The chassis cowl with its original doors, the headlights and the radiator grille have all been retained, but the windscreen has been shifted further forward and the A-pillar, bonnet and rooflight have been redesigned.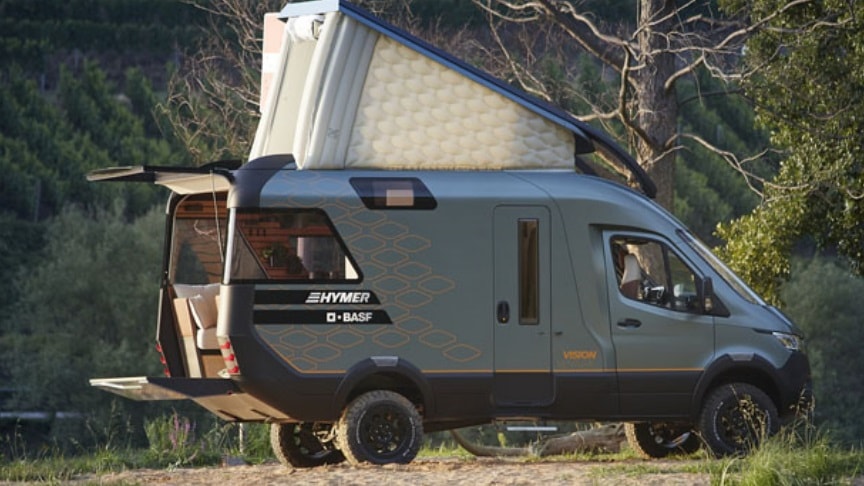 source/image: Hymer GmbH & Co. KG
A four-wheel drive is included for off-road use.The wheel arch panel and selected body parts are produced using 3D printing techniques, giving them an extremely robust, rubber-like quality. Also new is the ultra-resilient paintwork in striking dark green: the temperature-regulating, energy-efficient Chromacool technology from BASF reduces the surface temperature of the vehicle by 20°C and that of the interior by up to 4°C.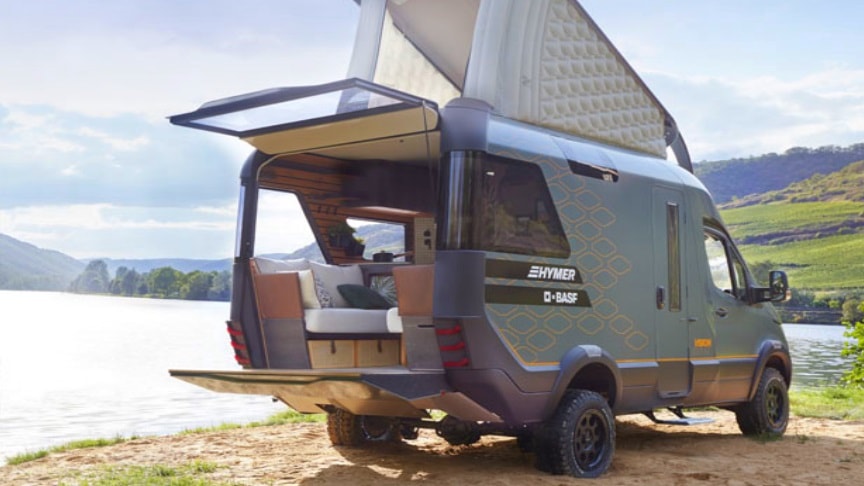 source/image: Hymer GmbH & Co. KG
It also allows a more individual look, offering an alternative to the classic white.The roof of VisionVenture is fitted with an inflatable pop-top roof, it has honeycomb outer walls that nearly seven centimeters thick, providing great insulation and can be inflated with heated or cooled air in the space of a minute.
Advertisement
Inside this vehicle, you'll find extremely spacious interior despite its compact dimensions of a Mercedes-Benz Sprinter. Your focus would be drawn onto the seating area under that jaw-dropping panoramic window in the rear of the vehicle.
When the tailgate is opened, it turns this area into a private patio complete with pull-out electric barbecue. The bathroom has been designed to provide maximum flexibility out of its compactness. Also, there's a staircase inside this vehicle that would lead to the "bedroom".