Hyundai Unveils UAM (Urban Air Mobility)'s real feature at CES 2020.Find out Hyundai UAM S-A1's magnificent look and imagine how our future will change with Hyundai's smart mobility solutions.Uber and Hyundai Motor Company have announced a new partnership to develop Uber Air Taxis for a future aerial ride share network and unveiled a new full-scale aircraft concept.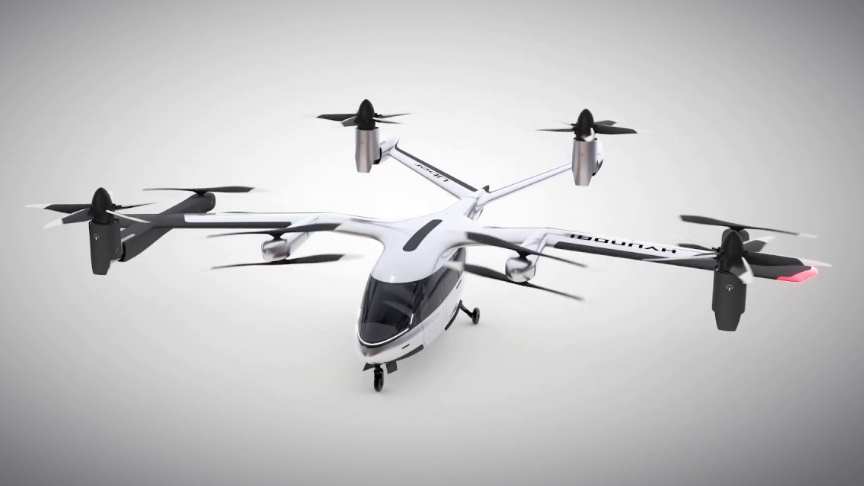 source/image: Hyundai Motor Group
Hyundai's S-A1 model unveiled at CES reflects previous eVTOL designs Uber Elevate has released in the following ways:It is designed for a cruising speed up to 180 miles/hr (290 km/hr), a cruising altitude of around 1,000-2,000 feet (300 – 600 mt) above ground, and to fly trips up to 60 mile (100 km).
The Hyundai vehicle will be 100% electric, utilizing distributed electric propulsion and during peak hours will require about five to seven minutes for recharging.
Advertisement
Hyundai's electric aircraft utilizes distributed electric propulsion, powering multiple rotors and propellers around the airframe to increase safety by decreasing any single point of failure.An emergency parachute will also be a standard feature in case a catastrophic would occur.
The model is designed to take off vertically, transition to wing-borne lift in cruise, and then transition back to vertical flight to land.The Hyundai vehicle will be piloted initially, but over time they will become autonomous. The cabin is designed with four passenger seats, allowing riders to board / disembark easily and avoid the dreaded middle seat with enough space for a personal bag or backpack / rider.