Cheating is just one way to describe it. Right under the noses of policemen, friends and family of Class 10 students taking the Bihar board exams are clambering over school building walls to pass chits and assist their wards and friends taking the make-or-break annual test.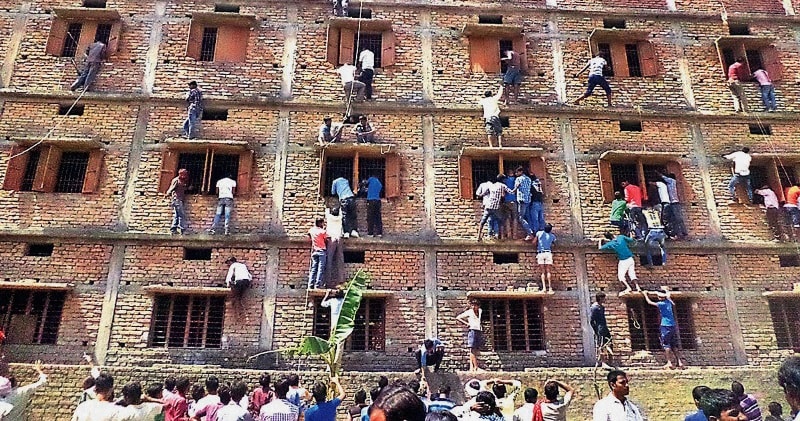 image credit: qz.com
For their ingenuity and their climbing skills, they no doubt deserved an A-plus.But Indian parents who climbed the walls of a school to hand crib sheets to their children as they sat exams may ultimately have earned a "fail".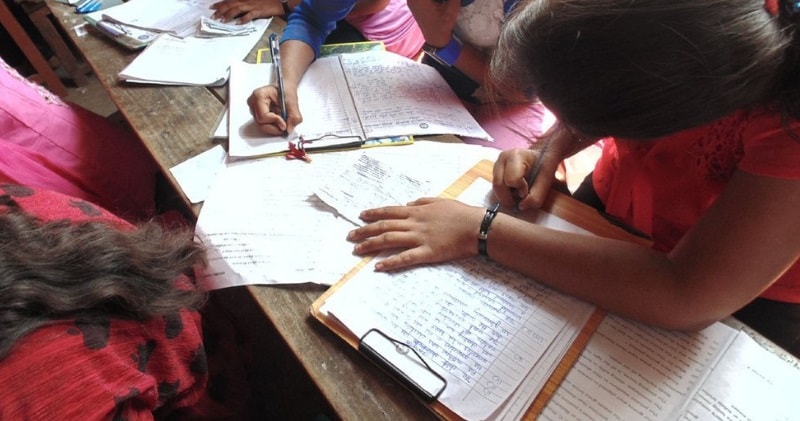 Image via BBC
Education officials in India's eastern Bihar state have now launched an inquiry after photos of the parents and relatives perched precariously outside a four-storey school's upper windows were published on the internet.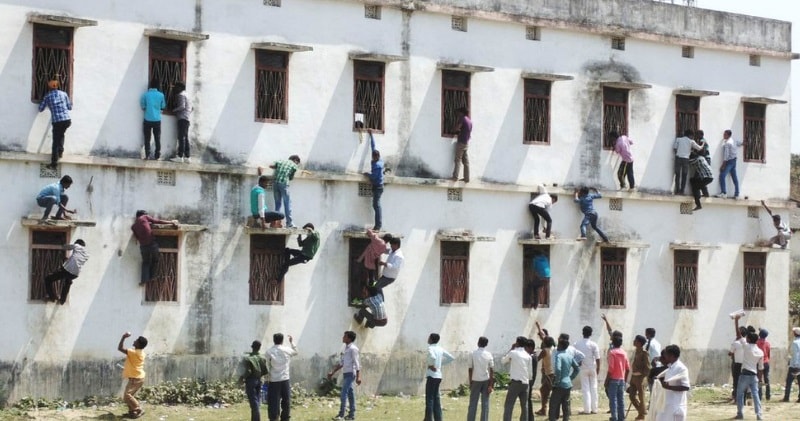 Image via BBC
More than 1.4 million 10th graders are taking the tests at more than 1,200 high schools across the state. They face tremendous pressure because they must pass the exams to continue their education.
Advertisement
Teachers and state education department officials supervising the examination caught hundreds of students who had smuggled in text books or scraps of paper for cheating.
"It's virtually impossible to conduct fair examinations without the cooperation of parents," said P.K. Shahi, Bihar's education minister. He said it was not possible to monitor the 6 million parents and others who accompany the students to the examination centers.
Cheating seems to be particularly widespread in Bihar, although there have been no reports of anyone being sent to jail for the offense.