Infiniti's has developed the first variable compression ratio engine which will ever be used in a production vehicle.The compression ratio can vary from a highly boosted 8:1 ratio, to an Atkinson-cycle running 14:1 ratio.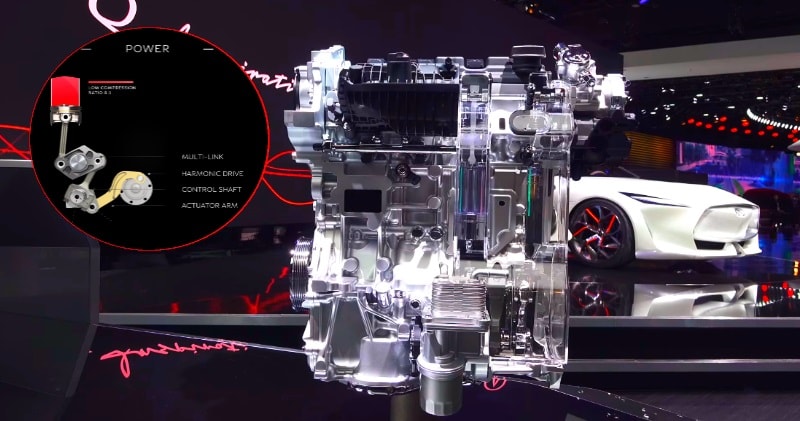 source/image: Engineering Explained 
What this means is the engine can produce significant horsepower by using the low compression ratio with a turbocharger, or it can achieve excellent fuel economy by using a high compression ratio and an efficient engine cycle.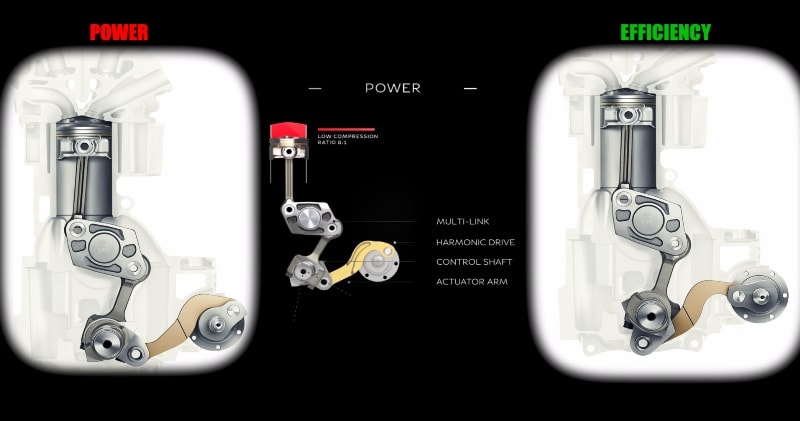 source/image: Engineering Explained 
This turbocharged gasoline engine can switch compression ratios on the fly. Here's how it works—and how it achieves better power and efficiency.
Advertisement
Now there aren't simply to modes the engine runs in, it can vary and run at any compression ratio between 8:1 and 14:1, allowing for optimal performance and efficiency for whatever the driving condition may be.
The VC-Turbo engine will debut in the 2019 INFINITI QX50. It's also incorporated within the Q Inspiration, a concept car INFINITI developed to speak to their new interior and exterior design language.