2019 Infiniti QX50 is powered by Infiniti's new 2.0-liter VC-Turbo, the world's first production-ready variable compression ratio engine – one of the most advanced internal combustion engines ever created.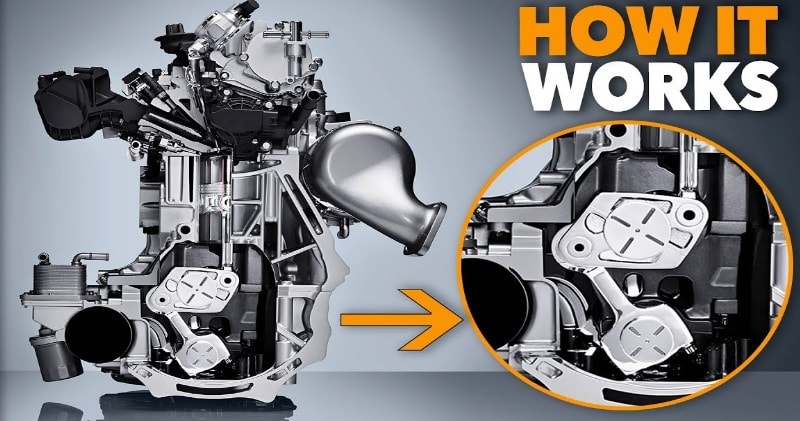 source/image: GommeBlog.it..
NFINITI Variable Compression Turbo eliminates the compromise between selecting either a powerful engine with lower fuel economy or a fuel-efficient engine with less engine power.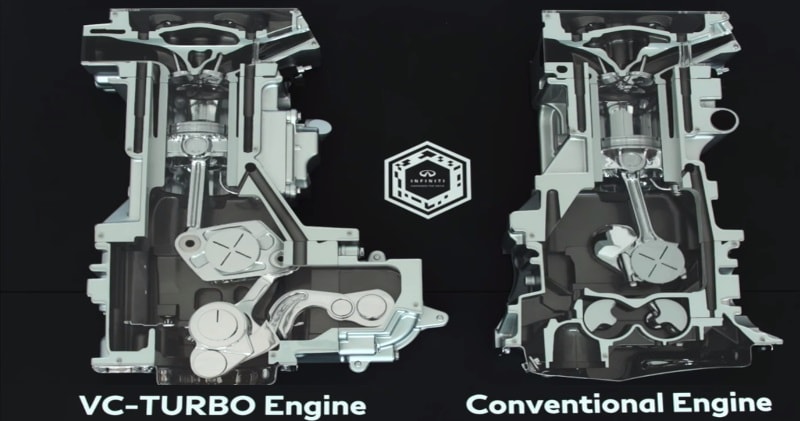 source/image: GommeBlog.it..
Like a runner's body, the engine's multilink system flexes to lower the compression ratio when more horsepower is demanded and relaxes to raise the compression ratio when fuel efficiency is desired.
Advertisement
When engine power is required, the compression ratio can lower to 8:1. When fuel efficiency is desired, the compression ratio can increase to 14:1. For all other needs, the engine can adjust to anything in between.
The VC-Turbo changes its compression ratio seamlessly with an advanced multi-link system, continuously raising or lowering the pistons' reach to transform compression ratio – offering both power and efficiency on demand.A high compression ratio gives greater efficiency, but in certain applications poses the risk of premature combustion (knocking). A low compression ratio allows for greater power and torque, and avoids knocking.