Altaeros has developed the world's first commercial airborne wind turbine called the BAT, which uses a helium-filled shell to float as high as a skyscraper and capture the stronger, steadier winds available at that altitude.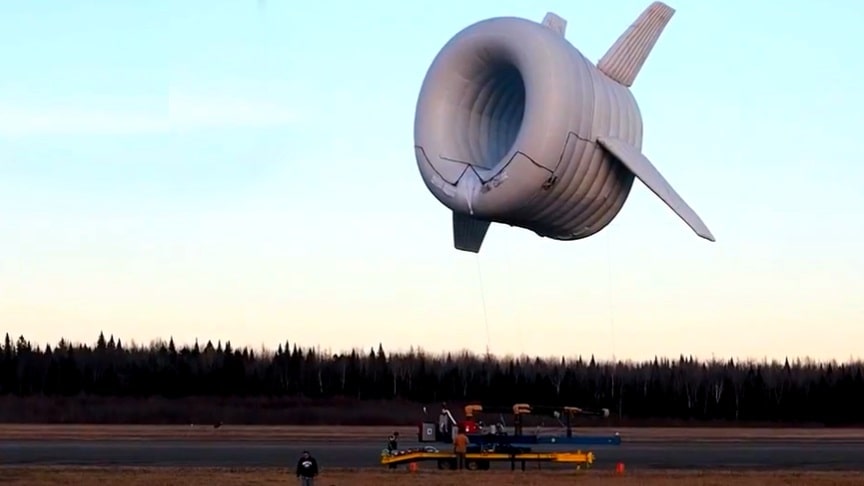 source/image: The Henry Ford's Innovation Nation..
The prototype was tested in Limestone Maine by Altaeros Energies, a wind energy company formed out of MIT. Surrounded by a circular, 35-foot-long inflatable shell made of the same heavy-duty fabric used in blimps and sails.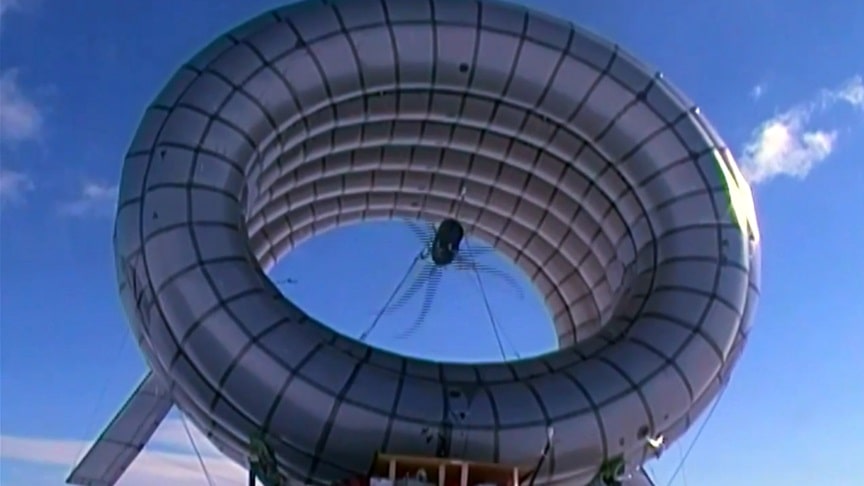 source/image: The Henry Ford's Innovation Nation..
The BAT hovers 1,000 to 2,000 feet above ground, where winds blow five to eight times stronger, as well as more consistently, than winds at tower level roughly 100 to 300 feet.
Advertisement
The BAT, Altaeros says, is portable enough to pack into two small shipping containers. It can be set up without heavy machinery in about a day. The first test with the scale-model prototype was tested in 45 mph winds Category 1 hurricanes start at 74 mph.
The BAT is aimed at remote regions where power is more expensive, and where other forms of alternative energy are hard to achieve.The BAT will deliver power at about 18 cents per kilowatt-hour.The airborne turbines are held steady by strong tethers, which send electricity generated by the turbine back down to the ground.