Introducing The Cardigo, the bicycle that gives you both an upper and lower body workout with just the turn of a knob. This innovative bicycle is patent-pending, and the first of its kind.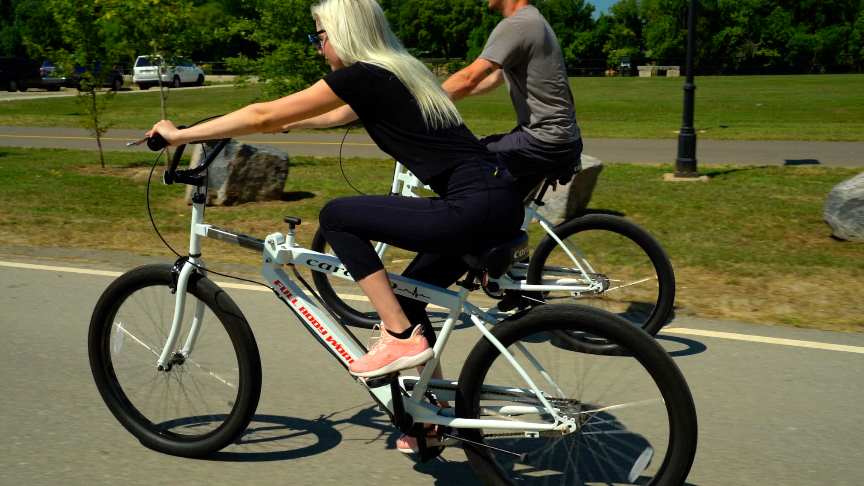 source/image: cardigobike
This exciting new Cardigo Bicycle allows an upper body workout that does not exist with a traditional bicycle. The bicycle was invented in 1817 then exactly 200 years later in 2017 the bicycle was reinvented in the form of the Cardigo. video by: CardigoBikes
With the movable handlebar, you can exercise your arm and chest muscles simply by moving the handles forward and backward while pedaling away at the same time.The Cardigo bicycle is adapted for all men and women of all ages and body types and is very easy to use.
Advertisement
The Cardigo Bike has been built, designed, ridden, and enjoyed but it is still in a development stage. The team would like to connect with developers, designers and innovative investors who can bring the Cardigo Bike to life for others to experience the amazing upper and lower body workout.