Cainta, Rizal — Homeowner Anthony gives us a tour around his bunker pad designed to withstand any "apocalyptic" situation. And it turns out, that includes the Covid-19 pandemic.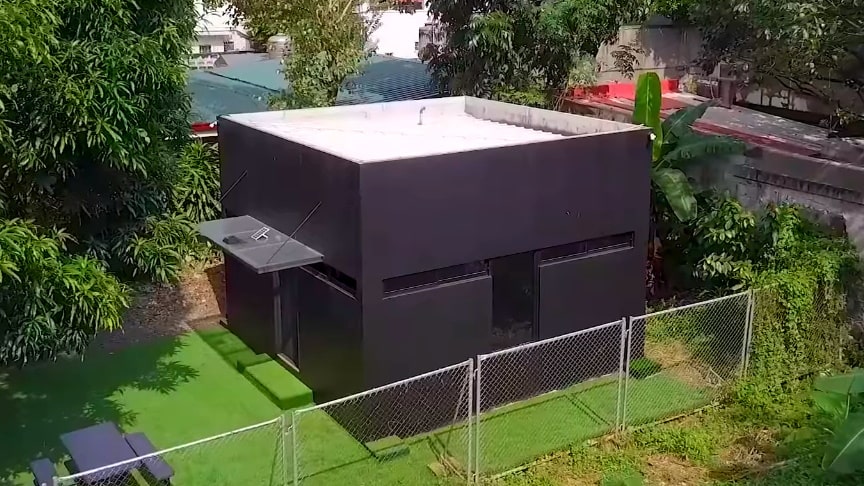 source/image: OG
Of course, building something elaborate doesn't come cheap, but it's worth every penny. For the most part, this bunker pad gives Anthony peace of mind and comfort, especially since its design and aesthetics reflect who he is. Watch the video from OG.
From the bunker's black exterior to its budget, here's everything you need to know.Inside, Anthony's house is a modern, functional, and inviting home that reflects his many interests. The main doors are made of bulletproof steel for protection.
Advertisement
The house is equped with a full kitchen, he uses an induction stove as he finds gas ranges potentially dangerous.A sofa bed serves as Anthony's chill-out area, which he unfolds for guests. Up a small flight of stairs is his bunk bed where he sleeps./OG