Colin Furze built a tiny beach house on the sand in England, complete with a clock, wall art and even a trap door that leads down to a "kids quarter."The kids quarter has comic books, a beach ball and some toys. But that's not all. The tiny beach house has yet another trapdoor leading to an area perfect for parents to enjoy.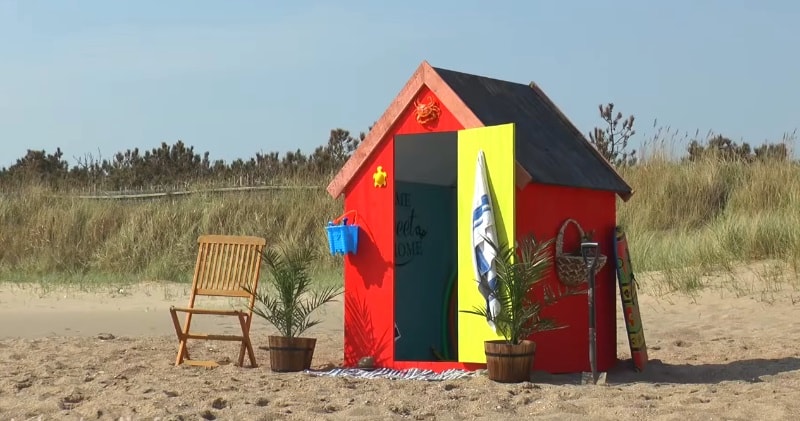 image credit: colinfurze 
Furze had to take down the house shortly after it was built because "digging in sand is risky." He even said some people called this his "most dangerous project," according to his YouTube page.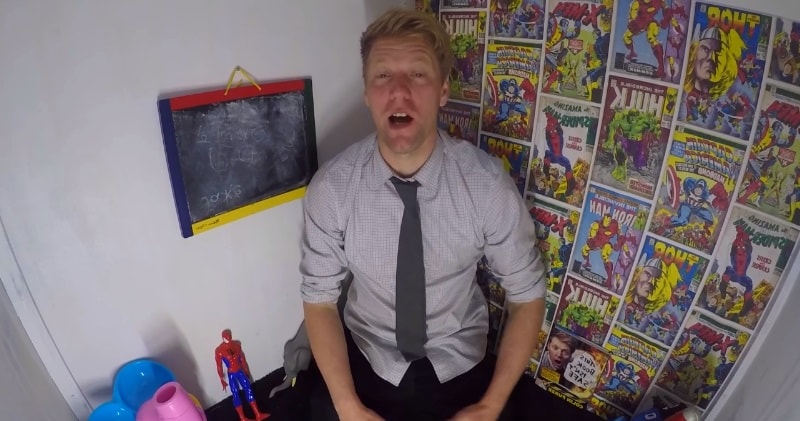 image credit: colinfurze 
Also as people have asked in the build video if this is still up but no we took it down after filming as someone would most likely take a dump in it or it will collapse in time, the beach was returned to normal.apart from a massive crater muhahaha.
Advertisement
The pair removed an incredible six-and-a-half tonnes of sand to create the impressive three-floor hut, which features a lounge and children's playroom.Mr Furze used large sheets of wood, which he cut at home, to shore up the sandy walls and even covered them with wallpaper.
"The hut looks fantastic and we had lots of positive feedback from other people on the beach."Mr Furze built the beach hut, which measures four foot by four foot, about 20 metres from the high tide mark so it wouldn't flood.He created a seaside room on the top floor, a children's playroom on the middle floor and an adult lounge at the bottom, adding pictures, toys, a clock and even lighting to give it a homely feel.