After graduation, this inspiring young woman has found freedom from high rent prices in the form of a Tiny House on wheels.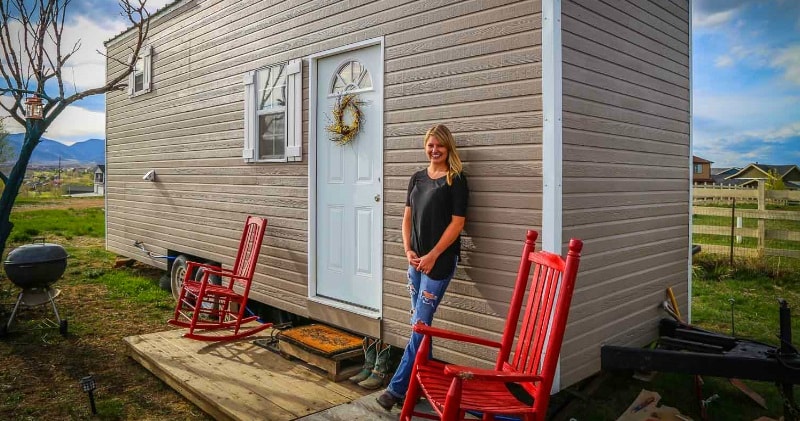 image/text credit: livingbiginatinyhouse
In towns across America, growing rent prices are encouraging greater numbers of young people to search for alternative dwellings. Amongst those alternatives are Tiny Homes.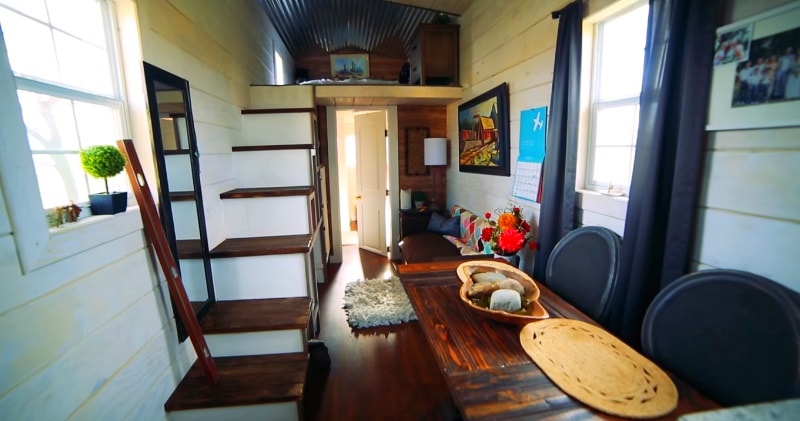 image/text credit: livingbiginatinyhouse
This week we meet Jackie Kemp A 23 year old entrepreneur and her adorable chihuahua, Darla, dive head first into becoming tiny home owners and learn the life of simplicity.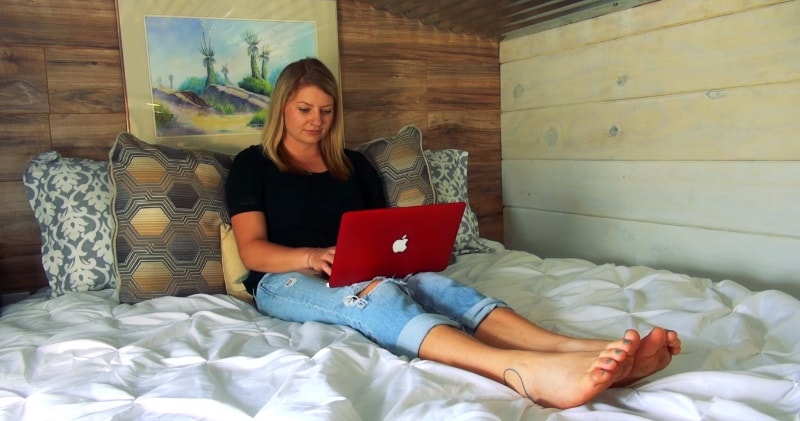 image/text credit: livingbiginatinyhouse
Jackie's tiny home fits in perfectly to it's country surroundings. It's situated on a large, rural property where she also keeps her horses. The home allows her to be in an ideal position where she can be around her animals, yet also is in close commuting distance to work.
Advertisement
Inside, the tiny house is packed full of charm and character. The front door opens into a large living room area, with hardwood floors and a high roof. There is plenty of space for seating and entertaining small groups.
The sleeping loft ceiling has been raised slightly higher than the rest of the house making the area feel open and spacious. A single window looks out onto the beautiful country setting while the open side of the loft provides a good view of the tiny house from above.