Richard Hammond drives a car into a reservoir, and explains how it has been specially designed and built for this purpose.We'll give all you Bond fanboys a moment to calm down.It is of course, Hammond's favourite Bond car, and for good reason too.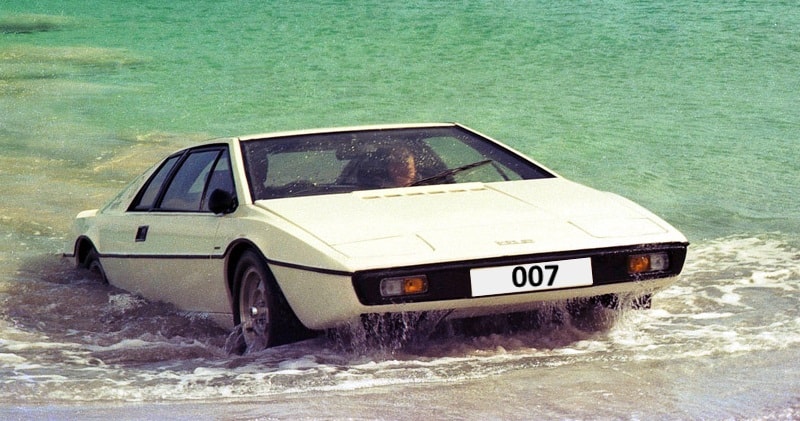 source/image: BBC
The Esprit is one of the most recognisable Bond motors, second only to the DB5. This one is the actual car used solely for the underwater scenes, and is thus an elaborate submarine dressed up in that lovely Lotus body.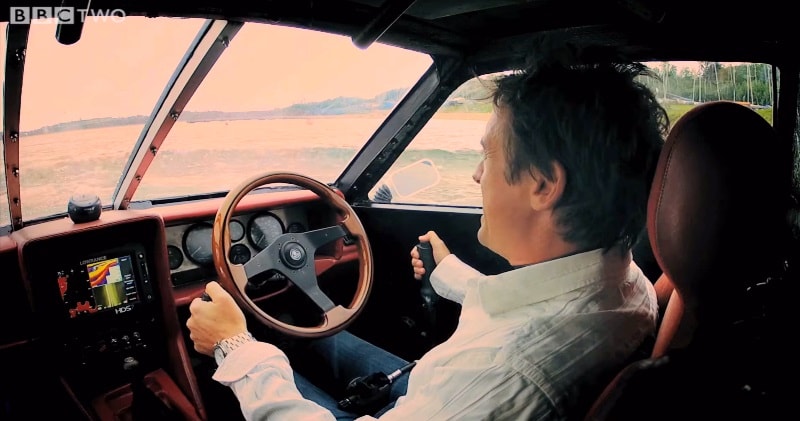 source/image: BBC
Known as 'wet nellie' on the set, it was built by Perry Oceanographic in Florida and driven in the film by retired US Navy SEAL Don Griffin.
Advertisement
And he had quite a task – it was powered by motorised propellers through levered steering mechanisms. At the time, we're told the car cost over $100,000 to build – equivalent to $500,000 today (around £330k).
The wedge shape of the Esprit is designed to provide downforce, so would force the submarine to dive, so was compensated for by fins placed where the wheels would be in a conventional Esprit.It has four electric motors that allowed forward motion only.