Engineers in Japan have constructed two humanoids that successfully replicate human-like movement during physical activity.The robots, named Kengoro and Kenshiro, can perform multiple push-ups, crunches, stretches and other whole-body exercises – feats not possible for earlier versions of human-mimicking bots to perform.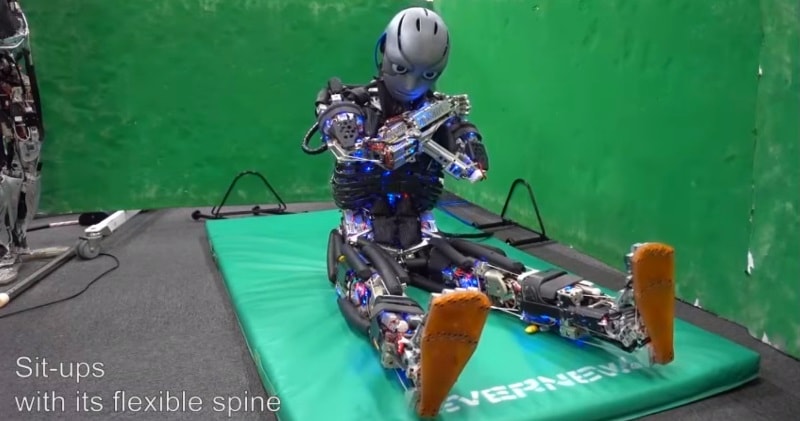 image/text credit: wwwAAASorg
Kengoro and Kenshiro's developers say the humanoids may help researchers better understand how humans move during athletic sports, aid in the development of artificial limbs and whole bodies, and advance the design of crash-test dummies.
The machinery that allows the robot to move like a human heats up, requiring water to circulate through its metal frame to cool it. Steam vents through holes in the skeleton to accomplish the cooling.
Advertisement
To demonstrate the potential of human mimetic humanoids, Kenshiro and Kengoro performed several typical human motions.These robots could be useful as crash-test dummies since their mobility could lead to more accurate readings than stationary dummies.