Cockpit video of two jets launching from the aircraft carrier USS Theodore Roosevelt (CVN-71). 1st clip – An EA-18G Growler, assigned to Electronic Attack Squadron (VAQ-139), filmed on January 1, 2018.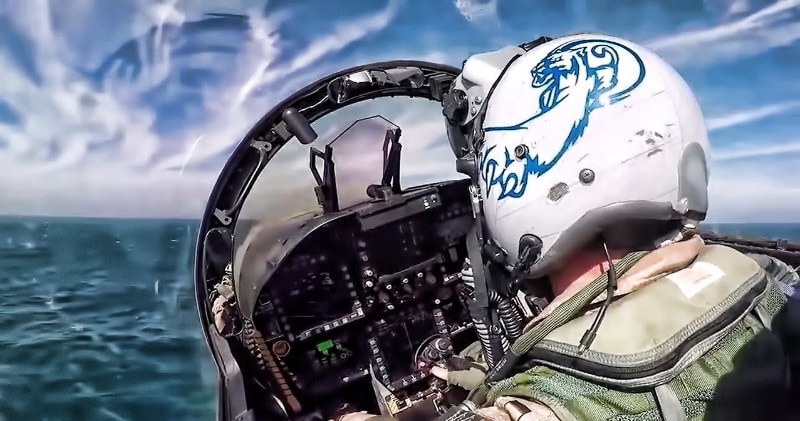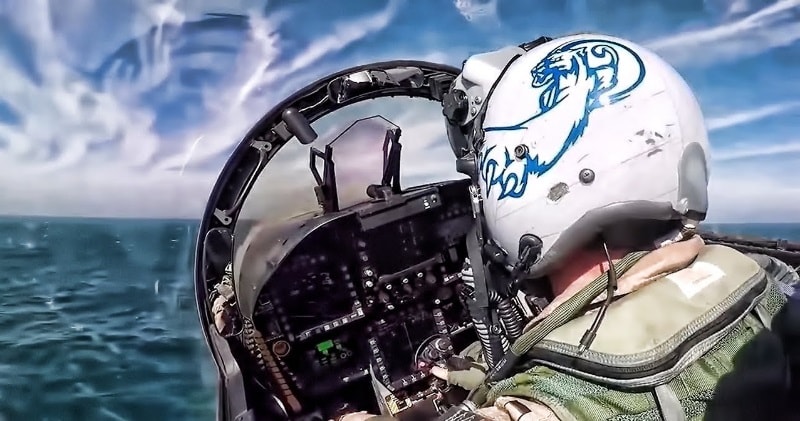 image/text credit: Gung Ho Vids
How fast it accelerates away from the ship in the reverse camera view really puts things into perspective just how fast that thing is going when it's launched. Jets are some of the most marvellous pieces of engineering.
2nd clip – An F/A-18F Super Hornet, assigned to Strike Fighter Attack Squadron (VFA-22), filmed on December 17, 2017. USS Theodore Roosevelt is currently deployed to the U.S. 5th Fleet area of operations.
Advertisement
An aircraft catapult is a device used to launch aircraft from ships, most commonly used on aircraft carriers, as a form of assisted take off. It consists of a track built into the flight deck, below which is a large piston or shuttle that is attached through the track to the nose gear of the aircraft, or in some cases a wire rope, called a catapult bridle, is attached to the aircraft and the catapult shuttle.