Advertisement
A few years ago, Japanese actor, director, and inventor Shota Mori achieved his ambition of creating a device so he could pop a concealed smartphone out of his sleeve like a secret agent. Having turned that dream into a reality at just 30 years old, however, Mori realized he still had plenty of time to turn his eyes to a new goals.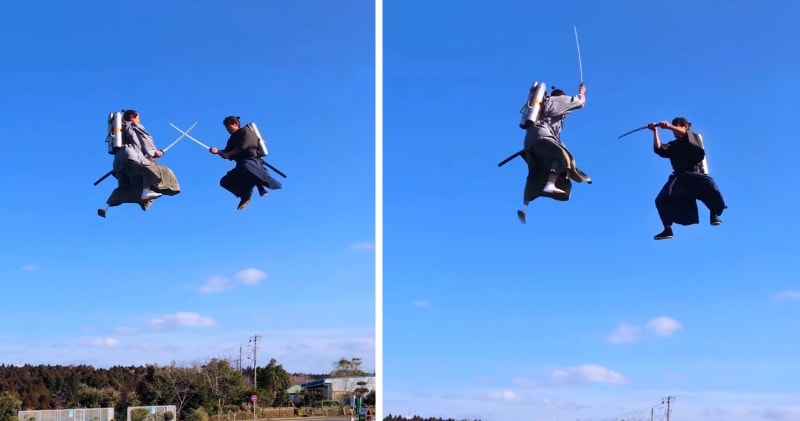 imagesource: SoftBank
One of those goals, awesomely, was to stage mid-air jet pack samurai sword duels. Well, technically, we should say that was one of his goals, because he's done it.
The two swordsmen begin their fight with their blades crossed and their feet on the ground. But then smoke billows from the canisters strapped to their backs, and they float into the air before they start slashing at one another.
Advertisement
The two swordsmen begin their fight with their blades crossed and their feet on the ground. But then smoke billows from the canisters strapped to their backs, and they float into the air before they start slashing at one another.Some are calling the video staged, but Mori himself has remained mum as to any visual trickery that may have been involved./original story: soranews24