A "Jimmy Kimmel Live!" camera crew left their studio and ventured out onto Hollywood Boulevard equipped with a world map. They quickly learned that America needs a geography lesson.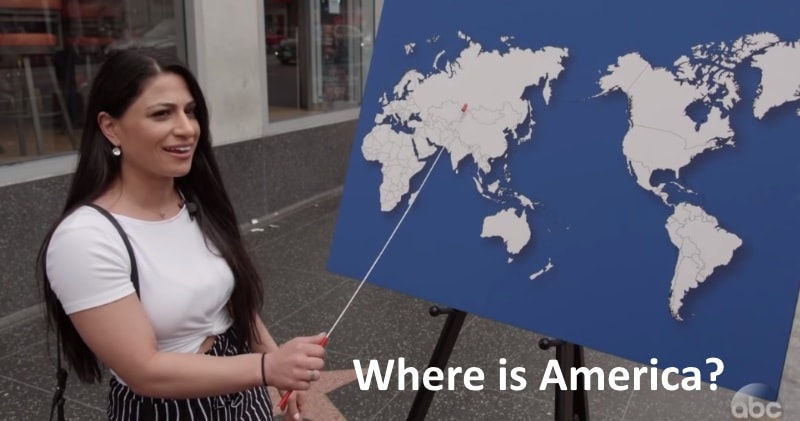 source/image: Jimmy Kimmel Live
They were asked to identify any country, anywhere, take your pick out of all 193 of them and the results weren't very flattering for the participants' intelligence. Some had to be reminded that Africa is a continent, while others couldn't even find the United States.
At last a young boy successfully named every country in South America and even knew where Greenland, Iceland, New Zealand and Papua New Guinea were, too.
Advertisement
It appeared that the Jimmy Kimmel Live! team wasn't able to find many people who were up to the challenge.However this is no laughing matter, citizens have no clue about what and where things are going on. It's pretty scary actually.!