The Ka-32A is multirole helicopter is a recognised leader in its class. Coaxial design and the absence of a tail rotor mean that it is compact, high power, highly manoeuvrable and very easy to handle.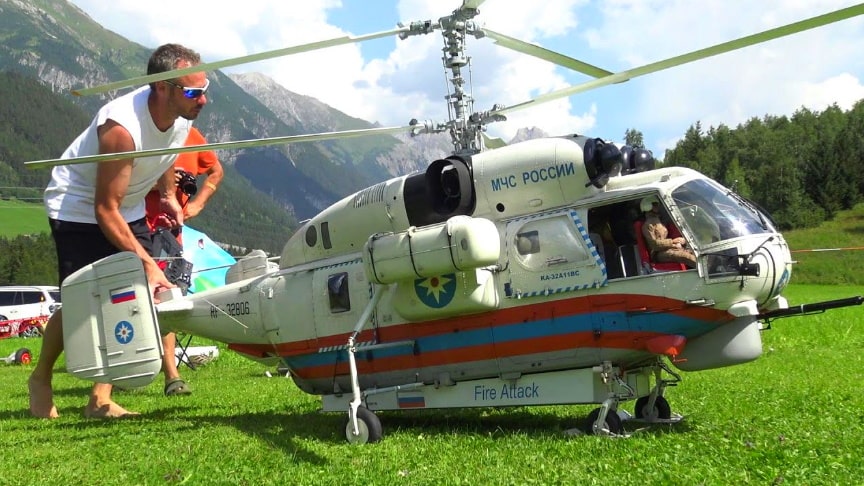 source/image(PrtSc): RCHeliJet
The Ka 32a is quipped with various fire extinguishing systems, including the ability to carry an external water bucket as well as a horizontal firefighting system for knocking down fires in high rise buildings and within oil-and-gas industrial facilities.
This giant RC ScaleKa 32A is powered by a turibne engine, it has a rotor diamater of app.2.50m and a lenght of Length: 2,30 with a take-off weight: app.38 Kg. The finished model can then hardly be distinguished from the original.The coaxial RC helicopters remain to be one of the most amazing and fun products to hit the RC world.
Advertisement
RC Helicopter Week by Ewald Heim.Pilot and Builder Marco Brem from Switzerland with his very nice detailed KAMOV KA-32A Scale Turbine RC Model Helicopter. Russia Fire Fighter with a lot of selfbuilt Addon, without 3d Printer./RCHeliJet