The OSLO has a hydroformed aluminum chassis with thermoplastic bodywork (similar to a car bumper), its alloy wheels stay true over bumps and potholes, and its wider pneumatic tires give a confident yet comfortable ride and handling. We use hydraulic disc brakes in the front and back, just like a modern automobile for maximum safety and years of reliable service. The Oslo's chain, cables and battery are all enclosed within its body.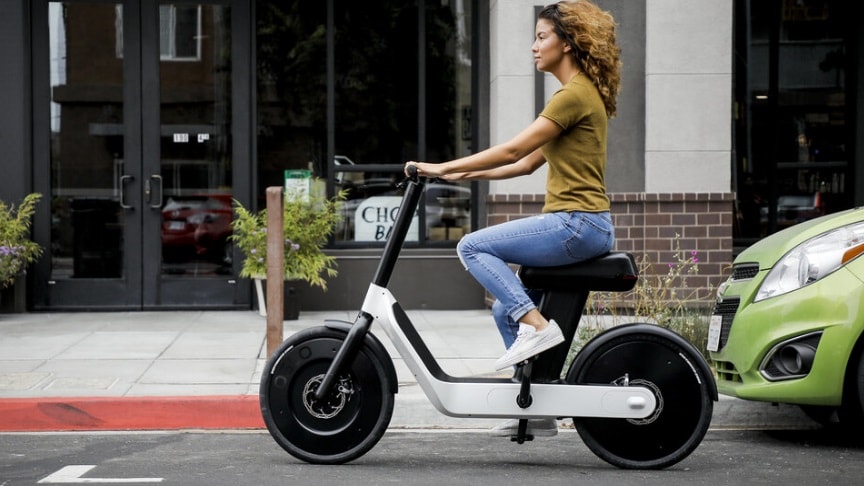 source/image: karmic
If we want people to trade in their cars for something better, it has to be truly better. The OSLO's integrated headlights never need charging and are always on (DRLs), and its wraparound tail light not only increases rider visibility, but they activate when you're stopping to give drivers maximum time to respond. Brake lights on bikes.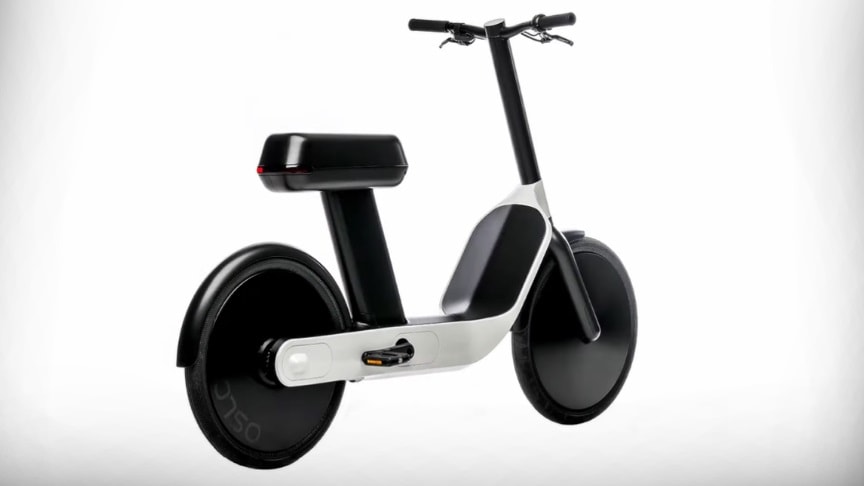 source/image: karmic
The OSLO is a Class 2 Ebike. That means it has an electronically limited top-speed of 20mph. Of course you can go faster on while riding down hills, but the motor will only assist up to 20mph.The OSLO has 3 levels of pedal assist (Eco, Normal, Boost) as well as a throttle whenever you need it.
Advertisement
Range estimate assumes rider is using the throttle more often than not. Of course we could make claims of greater range, but that isn't how we operate.Ready to roll in under 30 seconds! Our new 48-volt architecture has many advantages, such as higher torque, greater efficiency and faster charging times.
We are also the first ebike to use the new 21700 cell size (commonly referred to as the Tesla Cell, although it was co-developed with Panasonic). Originally these cells were only used in the Tesla Model 3. The san-francisco based company launched the scooter-inspired "OSLO' via a kickstarter campaign.