Inspired by a samurai generals armor and named after a pioneering Japanese Isle of Man TT racer, Kenzo, a reimagined 1977 Honda Gold Wing, is the result of traditional craft combined with state-of-the-art manufacturing techniques, and plenty of headaches.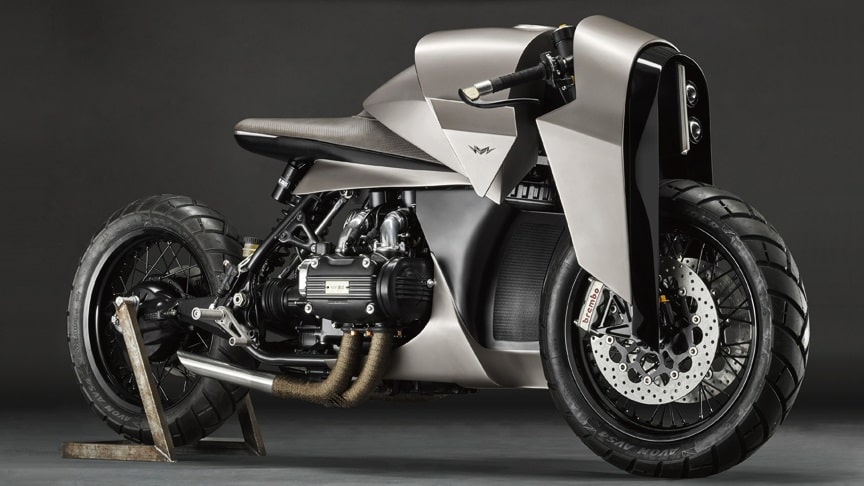 source/image: Ivo Ivanov/Death Machines of London
And cuts. And burns. And serious reconsiderations of life choices. Death Machines of London that created some of the most impressive custom bikes,created the Kenzo Motorcycle, powered by the refreshed horizontally opposed 1000cc flat four.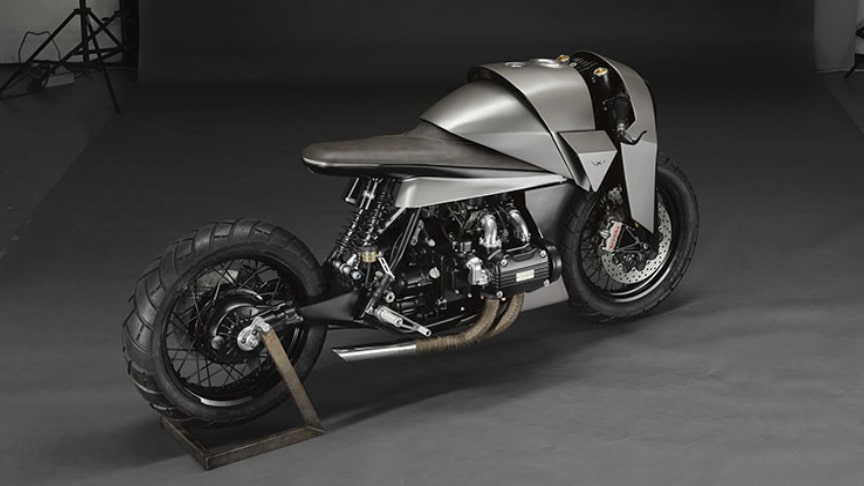 source/image: Ivo Ivanov/Death Machines of London
The mirror-polished black "blade" which surrounds the front light cluster and drops down to the base of each fork is a reference to a Katana sword.The body work was then finished in our own custom Titanium Samurai paintwork, with matt black detailing.
Advertisement
In 1570, Honda Tadakatsu made a name for himself as one of Japan's most revered samurai generals, winning against an enemy who outnumbered him 50 to 1 without so much as a punch being thrown, simply because they thought he was either insane, deadly, or both.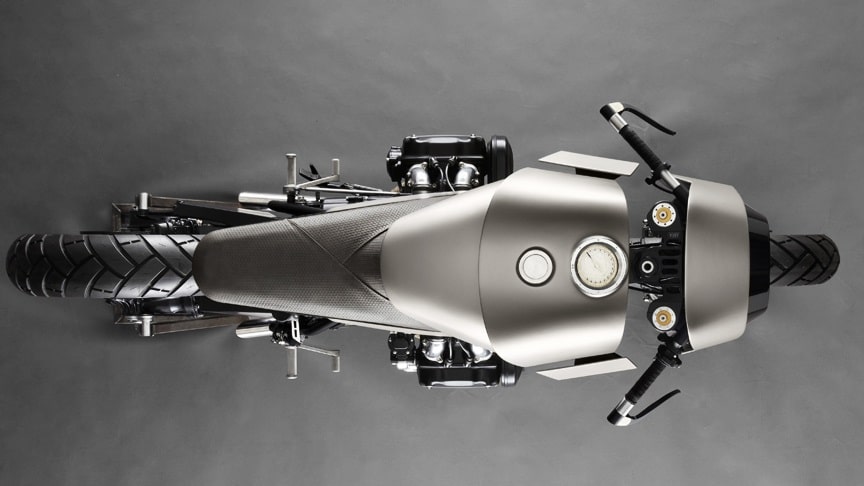 source/image: Ivo Ivanov/Death Machines of London
Then, in 1930, Kenzo Tada spent forty days travelling to Europe by rail and sea to take part in the Isle of Man TT. He was the events first Japanese racer. Finally in 1977, the Honda Motor Company popped out another Gold Wing GL1000 from its production line and, well, here we are. Oh, and just for the vintage Gold Wing fans: when we got it, it was mint. For about four minutes.