I cannot believe that this happened! Join me for a super spontaneous first drive experience in the truly unbelievable Koenigsegg Jesko Attack. When I woke up, I did not think I might find myself at the wheel of Koenigsegg's most extreme megacar, but here we are, let's go!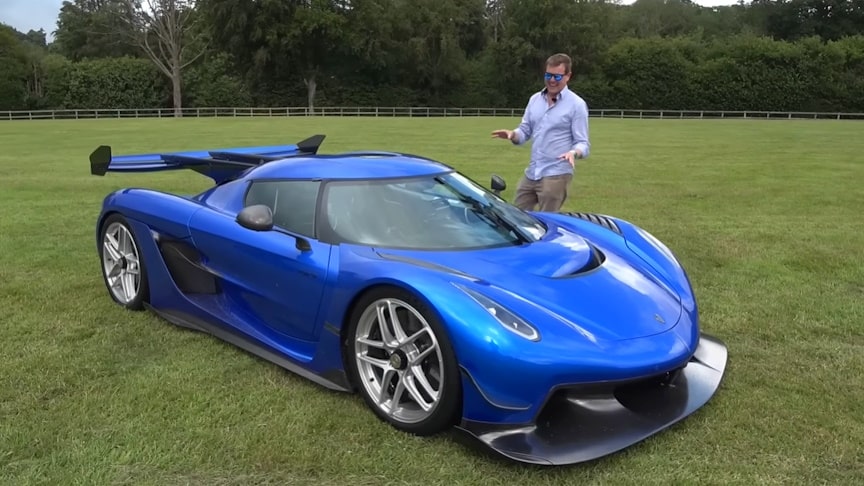 source.image: Shmee150
With the Goodwood Festival of Speed cancelled for the day at the last minute, it left us with some time to fill, and after joining the SuperVettura Koenigsegg convoy somehow the opportunity presented itself for me to get behind the wheel of the Jesko. Having previously ridden onboard the Jesko Attack at the factory in Sweden, it's a totally different experience to take the wheel.
The car itself is named after Christian von Koenigsegg's father, Jesko, and this is the Attack version as opposed to the Absolut; therefore all about the track focus and downforce, rather than a 300mph+ top speed. Both cars are powered by a 5.0l twin turbocharged V8 that produces an extraordinary 1,600hp running through the 9-speed Light Speed Transmission that shifts unbelievably quickly.
Advertisement
For the drive, I'm joined by Markus Lundh, Koenigsegg Test Driver, with plenty of opportunity to talk through all of the details about the car and truly understand what it's about. Thank you to Markus, Koenigsegg, SuperVettura, and all involved in this amazing opportunity at the wheel of the Koenigsegg Jesko.Thanks for watching, Tim.