In 1980 Bertone created this futuristic concept car for the 1980 Turin Motor Show. The name "Athon" comes from an ancient Egyptian sun god, which means something like "Hymn to the Sun", and it was appropriate as the car was a spider,completely devoid of a top and intended as a fair-weather car.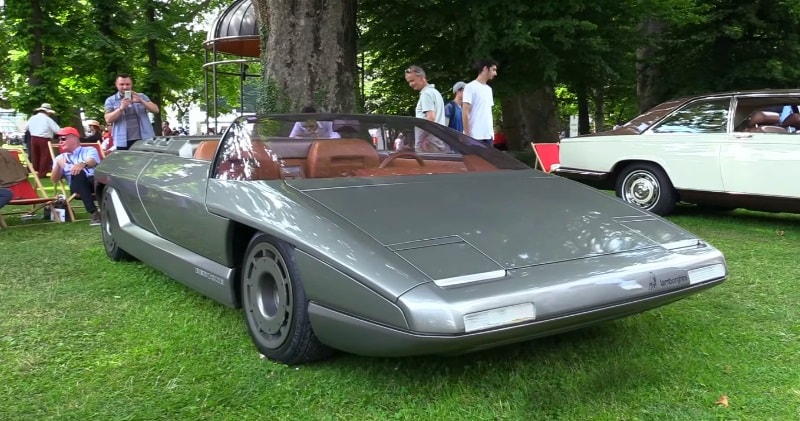 source/image: 19Bozzy92
In this video you can see the car in detail and than hear the sound of the Lamborghini V8 engine doing a fast and smooth warm-up.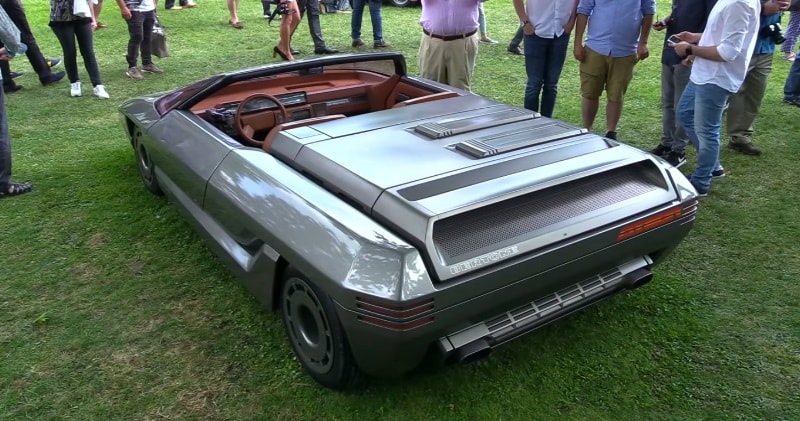 source/image: 19Bozzy92
It is based on the Lamborghini Silhouette P300 (which was based on the Lamborghini Urraco) and it features a 3.0-litre V8 engine with 260 bhp.
Advertisement
Bertone kept the Athon for their private collection and sometimes lent it out for public display at shows. In 2011 it was offered for sale at the Concorso d'Eleganza Villa d'Este on 21 May by 2011 by RM Auctions and it was sold for €347,200.
The Lamborghini Athon is capable of being driven due to Bertone Studios making it a fully functional ss-production concept car. Under the hood of the Lamborghini Athon sits a V8 Duel Over the Head Cam engine with two valves per cylinder capable of a max power of 260 brake horsepower at 7500 RPM and a torque of 237 feet per lbs with a compression ratio of ten to one.