This is the new Lamborghini Lanzador. The Lanzador is a 2-door EV SUV with over 1,300 horsepower – making it the world's most powerful Lamborghini. This Lambo SUV also comes with a first ever Lamborghini surfboard. For now it's just a concept car but it gives us an idea of what the future of Lamborghini might look like. Today, Alex shows you why the new Lamborghini Lanzador is one of the coolest cars in the world.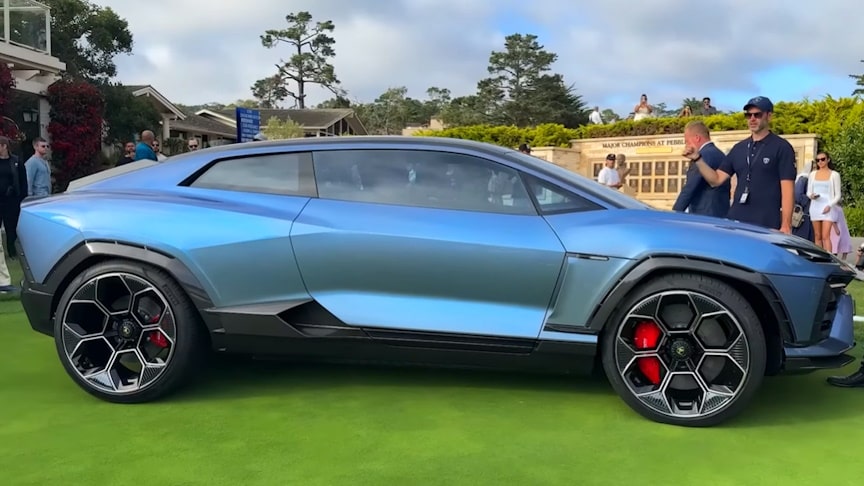 source.image: Supercar Blondie
The Lanzador is an SUV-like 2+2 coupé with significant ground clearance.The Lanzador is equipped with two electric motors, one for each axle, providing all-wheel drive and efficiency in all driving conditions, on all surfaces, and in every driving style. The system delivers a peak power that exceeds one megawatt.
The driver can independently adjust the control systems while on the road via controls on the sports steering wheel, actively modifying the car's behavior and creating their own individual profile to best express their driving needs and ensure unimagined emotions.
Advertisement
Bold styling, a futuristic cabin, and most importantly, a staggering power output of 1,341 horsepower guarantee it'll fit in with other Lamborghini modelsThe interior is a truly futuristic space, incorporating Lamborghini's "Feel like a pilot" approach. The driver and passenger are accommodated in an ergonomic environment, with a light, slim control panel that makes it possible to actively modify the car's behavior while driving.