This is the Lamborghini Murcielago, and here's why it is becoming an icon. Today I'm reviewing this Murcielago, and I'll show you all the many quirks and features. I'm also going to get behind the wheel of the Murcielago and show you what it's like to drive.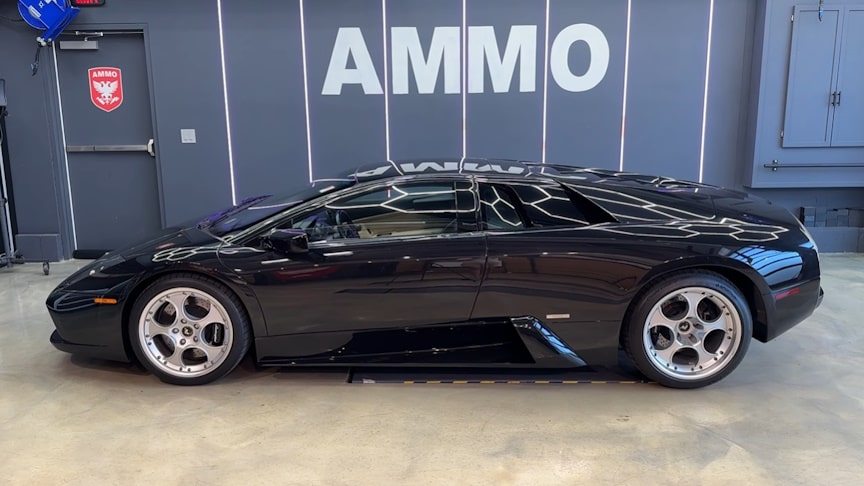 source.image: Doug DeMuro
The Lamborghini Murciélago is a sports car produced by Italian automotive manufacturer Lamborghini between 2001.The Murciélago was Lamborghini's first new design in eleven years, and was also the brand's first new model under the ownership of German parent company Audi, which is owned by Volkswagen.
The Murciélago is an all-wheel drive, mid-engine sports car. With an angular design and a low slung body, the highest point of the roof is just under 4 feet (1.2 m) above the ground. One of the vehicle's most distinguishing features is its scissor doors, a hallmark feature of flagship Lamborghini models. The first generation of the Murciélago was produced between 2001 and 2006 and was powered by a Lamborghini V12 that traces its roots back to the company's beginnings in the 1960s.
Advertisement
The first generation cars were known simply as Murciélago, sometimes Murciélago VT. The 6,192 cc naturally aspirated V12 engine installed in the first generation cars generated a maximum power output of 580 PS at 7,500 rpm and 650 N⋅m of torque at 5,400 rpm, accelerating the car from a stand still to 100 km/h in 3.8 seconds and on to a top speed of 333 km/h.