World's first 4-season car tent for vehicle protection, portable power source and travel shelter..Tough materials protect your car from falling objects, snow, hail, acid rain, bird droppings and more.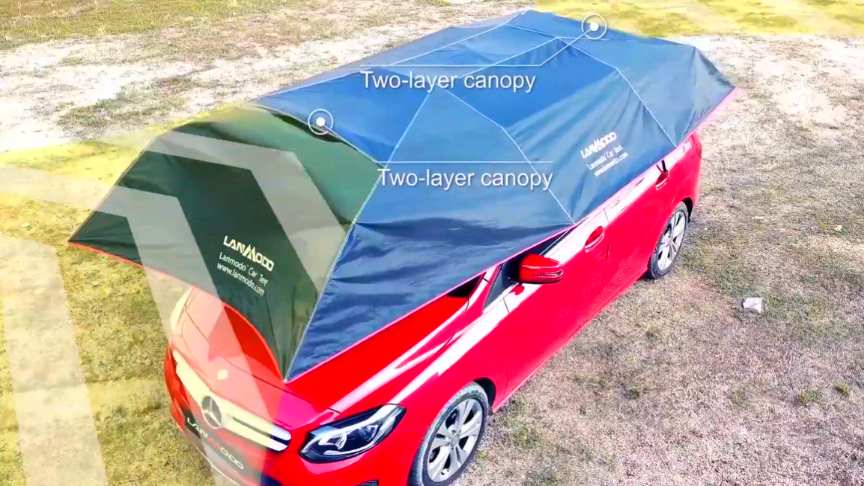 As the world's first 4-season automatic car tent, Lanmodo Pro is simple to install and even easier to use.At 15.7', the bigger Lanmodo Pro is large enough to fully cover and protect sedans, trucks, SUVs, dune buggies, motorcycles and more.
We've designed the Lanmodo Pro to be large enough to protect any car yet still fit snugly in the back of your trunk.There are 2 ways the Lanmodo Pro protects your car from extreme heat and keeps your vehicle up to 97°F/36°C cooler on hot days.The reflective polyester film on the canopy reflects sunlight to keep your vehicle incredibly cool.
Advertisement
The wind channels underneath the Lanmodo Pro canopy circulates so that hot air moves away from your car.The special 3-layer PU silver coated canopy protects against frost or snow. Any frost or snow will come off with the wipe of a hand. The Lanmodo Pro takes only 30 seconds to install and 8 seconds to fold or unfold with a one-touch wireless remote control./lanmodo