The Lanz Bulldog was a tractor manufactured by Heinrich Lanz AG in Mannheim, Baden-Württemberg, Germany.The Lanz Bulldog was one of the most popular German tractors, with over 220,000 of them produced in its long production life.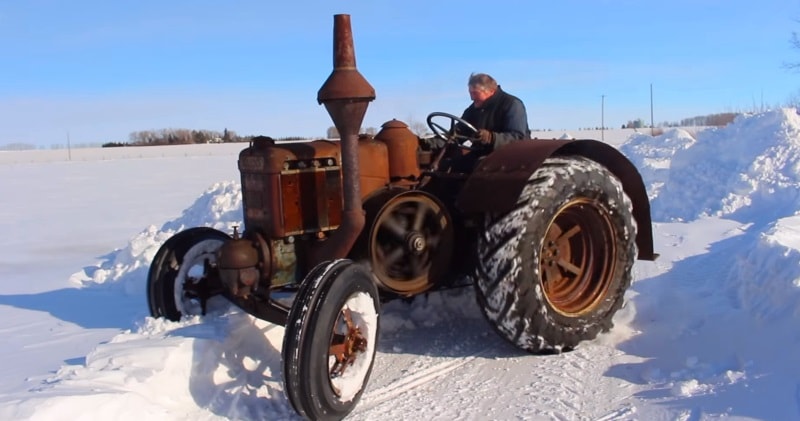 image/source: David's Garage
Short video on a Lanz Bulldog 15/30 model. Has been sitting for around 60 years in a farmers field. Pulled it out and did lots of work but was in surprisingly good shape! Very unique machine! What do you guys think? It doesn't actually run on maple syrup but crude oil, kerosene and diesel all work!
The Bulldog was a simple and easily maintained vehicle due primarily to its simple, single cylinder, horizontal, two-stroke, hot bulb engine.
Advertisement
Initially the engine was a 6.3 litre, 12 horsepower unit, but as the Bulldog evolved the engine was increased to 10.3 litres and 55 horsepower. While hot bulb engines were crude, they were easy to maintain and could burn a wide variety of low grade fuels – even waste oils.