Originally installed in 1885, the Grade II Listed Leas Lift is a funicular railway which carries passengers between the seafront and the promenade. It is one of the oldest water lifts in the UK. The lift operates using water and gravity and is controlled from a small cabin at the top of the cliff.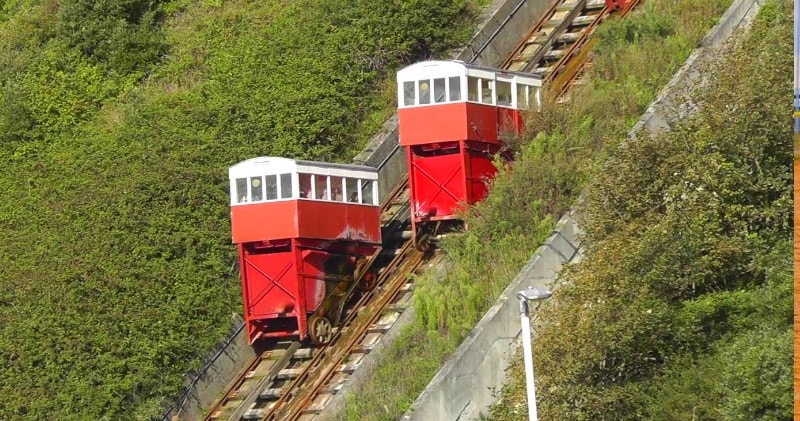 source: wikipedia / image: Ian Lynagh
It has carried more than 50 million people since it opened, in a process that is especially energy efficient. The lift has a very small carbon footprint as it emits no pollution and recycles all of the water used to drive the cars.Watching a trip from above, another from the beach, a third riding it up the cliff, and finally a quick look at the mechanism inside the top station.
In June 2009, Shepway District Council's lease ran out and it was decided that the lift was too expensive to run. Campaigners subsequently protested against the closure of the lift and in April 2010, it was announced that the lift was to be restored.
Advertisement
125 years after it first opened, the operation of the Folkestone lift has been taken over by The Folkestone Leas Lift Community Interest Company. The company operates the lift on behalf of the community as a non-profit-making organisation and has opened the attraction as a living museum.