A ropeway is a form of naval lifting device used to transport light stores and equipment across rivers or ravines. It comprises a jackstay, slung between two sheers or gyns, one at either end, from which is suspended a block and tackle.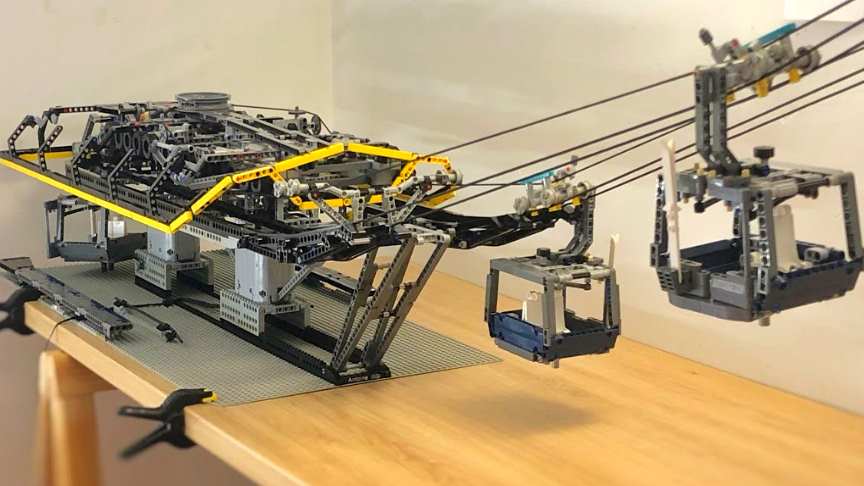 source/image(PrtSc): antoine ddp – LEGO Technic
This model is a construction imagined without a pattern and created with my own lego pieces.Here is the fourth version of my Lego Technic 3S Detachable Ropeway.Visual appearance and technical reliability have been improved.
Most of the pieces are studless Lego parts from my personal stock. I still think it would be better if I used studfull parts for better rigidity but I don't have enough.
Advertisement
This model-ropeway works just as its real.The entire model and even the whole control system with sensors and processors consists of usual LEGO-parts and is driven by 4 XL Lego motors in total.
Specs :
– about 8000 Lego parts (mainly 'Technic' parts)
– 62 Lego wheels
– 4 XL Lego motors
– 20m cable
– 200 hours of work
– operates on a length of 3.80m with 4 cabins (±12m max length)