This 3-bedroom Earthship home has it all: 10kW of solar panels, rainwater collection cisterns, indoor gardens, a wood-fired boiler, and passive cooling tubes.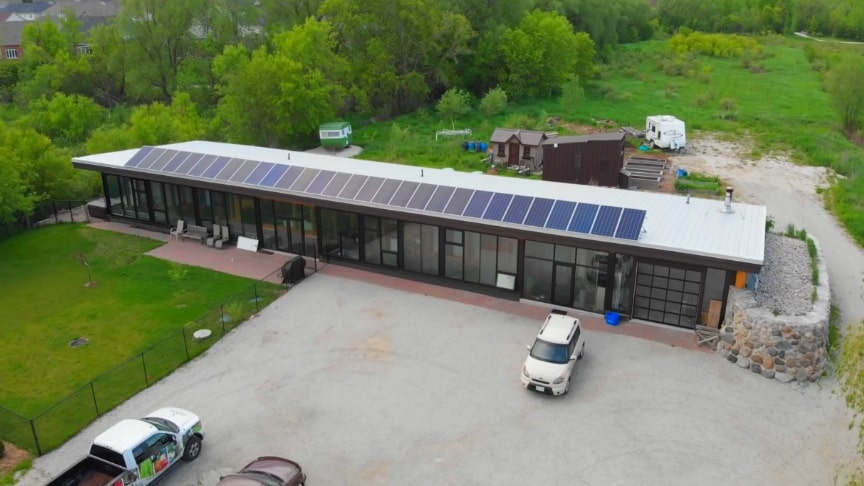 source/image: Exploring Alternatives
It's built with recycled tires, bottles and cans, and off-cuts from a log home builder.
After years of following the Earthship movement, Matt was able to take a course at the Earthship Academy with Michael Reynolds in New Mexico and then worked with Ted Elsasser to build his own passive solar home in Ontario, Canada.
Advertisement
Tour this beautiful, sustainable Earthship home in Ontario, Canada!