Today I'm reviewing the Local Motors Rally Fighter, which is a truly ridiculous off-road sports car. This is a special and bizarre vehicle, and I'm going to show you all the quirks and features of this Rally Fighter. I'm also going to drive the Rally Fighter and review the driving experience from behind the wheel.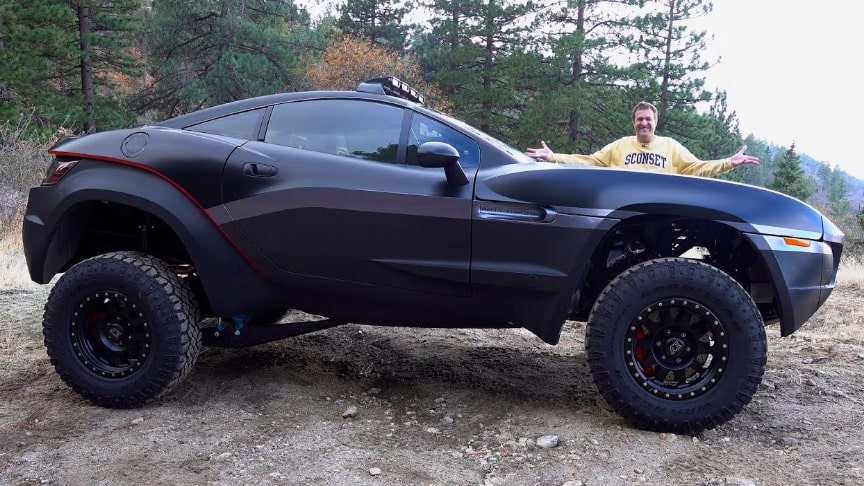 source/image: Doug DeMuro
The Rally Fighter is powered by a front-mid mounted 6.2 L GM LS3 V8 that produces 430 hp at 5,900 rpm and 424 lb⋅ft of torque at 4,600 rpm. Power goes to the rear wheels through a 4-speed GM 4L85-E automatic transmission.
The suspension features double A-arms up front and a 4-link Ford 9-inch axle in the rear, both using coil springs and telescopic shock absorbers. This gives it 16 inches of suspension travel in the front and 20 inches in the rear.
Advertisement
It also features a fiberglass body to save weight. In the interior, the Rally Fighter is equipped with standard 3-point harness seat belts, a full roll cage and Recaro seats, as well as amenities such as air conditioning, stereo and power windows./wikipedia