Hyojoo Ko makes spinning and flipping her longboard as she cruises along the boulevard look as seamless and easy as it is mesmerizing. Navigating the flat streets of Seoul on her board, she's added a unique flare to a sport that's steadily growing in popularity across South Korea.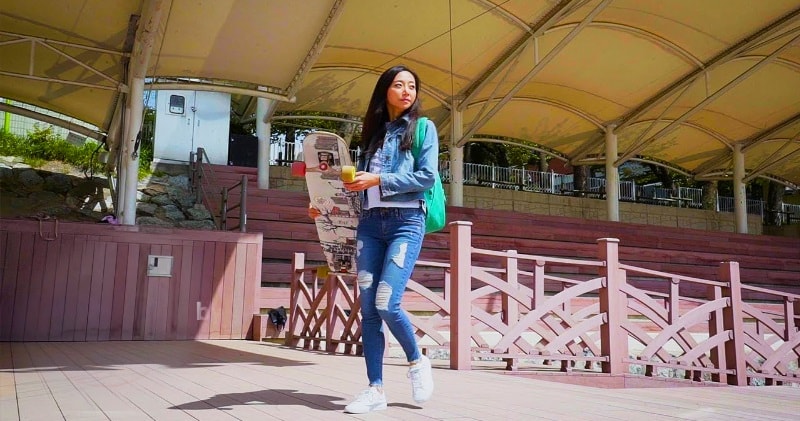 image/text credti: Great Big Story
Join her as she effortlessly freestyle "dances" across Seoul on her longboard, all while pushing the boundaries of what's possible on a big-wheeled, nine-inch board.
Kicking and pushing, propelling her board's four wheels forward, the lithe skater careens through her city's intersections with a certain fearlessness. She weaves along the idyllic Han River and swerves across parks, skillfully spinning mid-ride from the back of the board to the front, her raven locks blowing in the wind.
Advertisement
With seamless footwork and a quick twist, she finds herself back in her original position, never losing her balance. Back and forth, back and forth, Ko skillfully maneuvers her board as if she's been riding it for years.