The Lotus Esprit V8 is a special exotic sports car and today I'm reviewing it! I'm going to show you all the quirks and features of the Esprit V8, and I'm going to show you all the cool stuff behind the Esprit.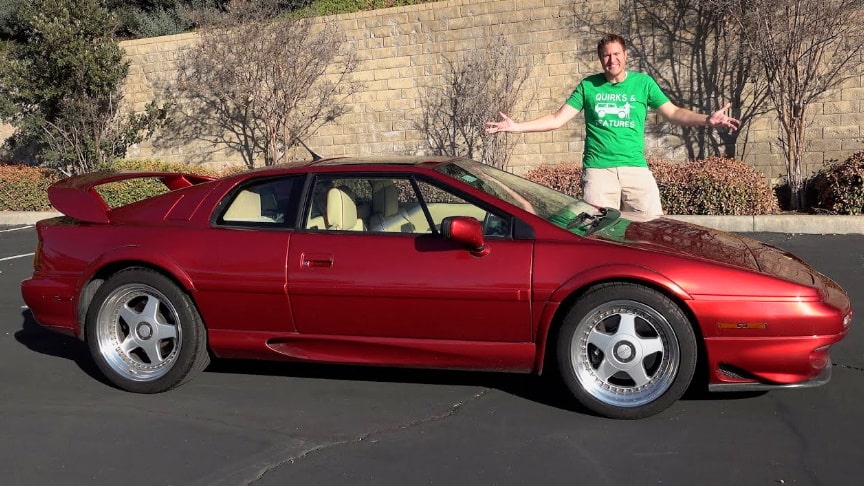 source/image: Doug DeMuro
I'm also going to drive the Esprit V8 and show you what it's like behind the wheel.Lotus Esprit V8 review! In 1996, Lotus launched the Esprit V8. The car came equipped with Lotus' own Type 918 V8 engine.
The engine is an all-aluminium 90° DOHC 4 valves per cylinder with a flat-plane crankshaft and two Garrett T25/60 turbochargers but with no Chargecooler. The transaxle used was the same Renault unit as before but upgraded by Lotus racing driver Derek Bell with a much thicker single piece input shaft.
Advertisement
Despite having a modified transaxle, the Type 918 engine was detuned from a potential 500 hp to 350 hpto prevent gearbox damage.In period tests, acceleration from 0–97 km/h was achieved in 4.4 seconds and a top speed of over 282 km/h.