Watch the INCREDIBLE and never-before-seen moment a male baboon stole a lion cub and starts grooming it, while it is alive and healthy.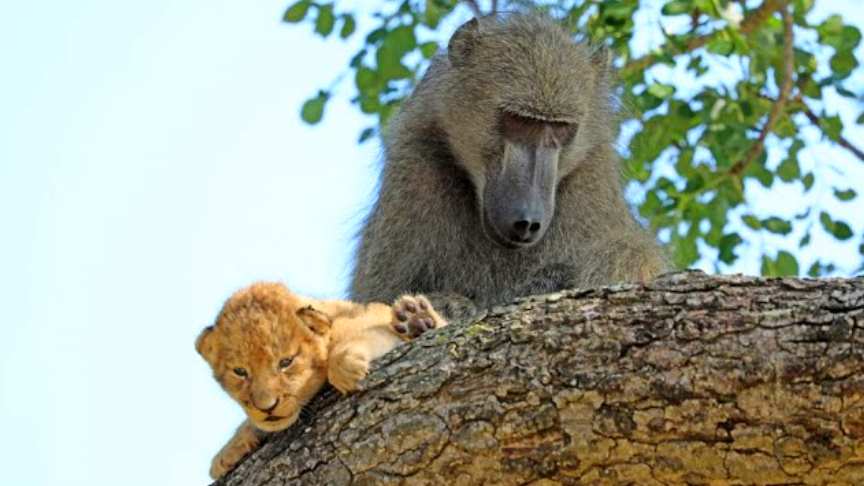 source/image: Kruger Sightings
Kurt Schultz, from Kurt Safari, captured this once in a lifetime sighting on Saturday the 1st of Feb 2020 while on his way back from a meeting in the Kruger National Park.
In the video the primate can be seen perched up in a marula tree in dappled light.The baboon adjusts its position to reveal the lion cub it's been holding. It resembles scenes from The Lion King.
Advertisement
"I spent about 1 hour at the sighting and decided to leave as I had a meeting at 9 am. It is normal for a troop of baboons to kill young leopard and even lion, however after 20 years of guiding this is the first time I have seen a baboon nurturing and caring for a young predator cub."