In one of his many road trips to Morocco, Emile Leray (nicknamed the "Doctor of African Mechanics" by his friends) hit a roadblock.. literally. Well, actually it was a rock in the middle of the desert, but you get the idea.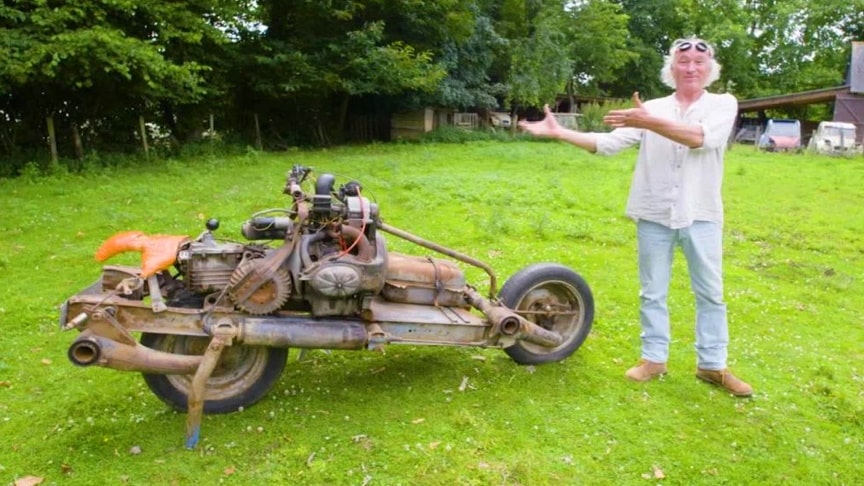 source/image: Great Big Story
With his car's front axel destroyed and a limited food supply, Leray faced an uncertain future. So what did he do? Engineered the ultimate DIY escape.
Leray built a desert motorcycle out of the parts of a broken-down Citroën 2CV in 1993, while on a solo trip in Morocco. His car broke down in the middle of the Sahara when he accidentally hit a rock which damaged his car's chassis.
Advertisement
He was stranded tens of kilometers from the nearest settlement, with only enough food and water to last ten days. To survive, Leray created a motorcycle out of parts of his broken-down car twelve days later. When the police finally caught with him a heavy fine was levied against him because the registration did not match the vehicle.