After 7 years and 7 prototypes, Manta5 have developed the WORLD's FIRST Hydrofoil eBike that allows you to ride across the waters surface; redefining human potential on water. Unlike other pedal-boats, this one doesn't just dawdle slowly around the pond. It skims over the surface.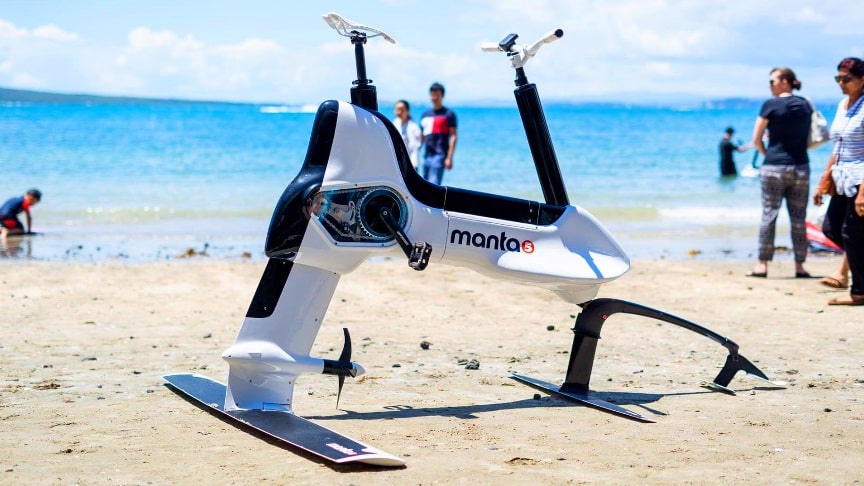 The Manta5 has an aluminum frame, two carbon fiber hydrofoils that provide lift, and a 400-watt motor that augments the rider's pedalling power to turn the propeller. With the 400W brushless motor, riders can achieve a current top speed of 13mph.
The bike weighs around 20 kg and can be partially disassembled for transport in the back of a car. It's designed for riders weighing between 70 and 100 kg and can be used in both fresh and salt water.
Advertisement
As the rider pedals forward, they work like wings, reducing drag and pushing the bike up out of the water.A streamlined profile makes the bike hydro and aerodynamically efficient, and Manta5 believe future versions may be able to go even faster.