In this video from The SEMA Show 2022 I have the Hand Built all Aluminum Custom Car designed and built by Luc De Lay. This car is something that You rarely see today.A completely hand built car Nothing on this car was a part from another.The Engine and transmission are the only part of this car that You could find in another car anywhere on the planet. Luc De Lay of the son of one of the most famous metal fabricators in custom car history You probably never heard of.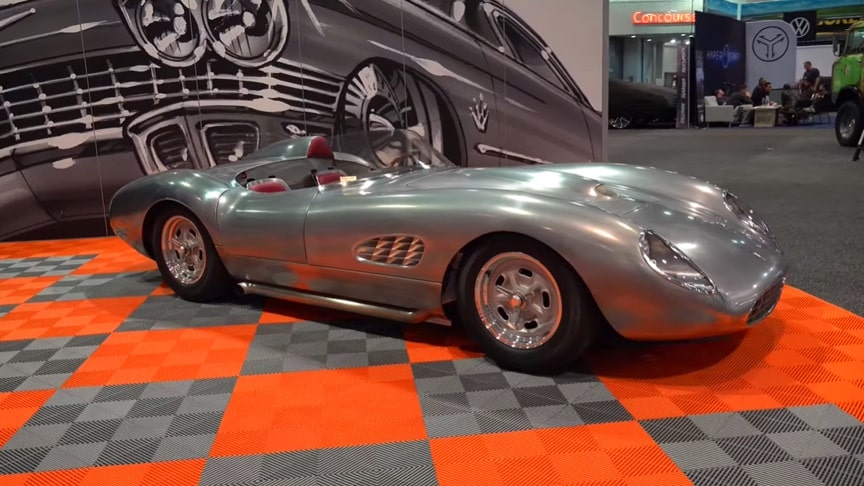 source/image: ScottieDTV
The problem was that He mostly built the bodies for the actual shop that was building the custom car, the bodies weren't usually his design, He was the one that made them reality though.And since the cars were designed and built by someone else.. Marcel De Lay might get a mention on the sandwich board when the car was shown.But the Shop that designed and finished was credited with the build.
Marcel past away a few years ago and His sons took over the family business.Luc's brother has since retired and the business is now run by Luc and his wife. That's the history of the story behind this car.Luc De Lay wanted to honor His father with this build, I have to feel His Dad would be very proud of Him.There is no paint.Luc wanted to highlight His metal fabrication skills.And this car was several pieces welded together.Yet You can't see where.
Advertisement
The chassis and suspension all aluminum with no coating to cover any imperfections.The interior was designed by Chip Foose and is a mix of leather and bare aluminum.Under the custom hood is a Chevrolet Small Block LS with stacked injection…Old school look with modern reliability.The Marcel Roadster is a one off all hand made custom Sports Car, the work is as good as you ever see.They just don't build them like this anymore.Crazy cool for sure.The Marcel Roadster from The SEMA Show 2022.