What you see here is two of only 25 examples in the world of the Maserati Sciadipersia by Touring Superleggera. The car is based on the Granturismo and it shares the same 4.7 liter naturally-aspirated V8 engine which sounds absolutely gorgeous!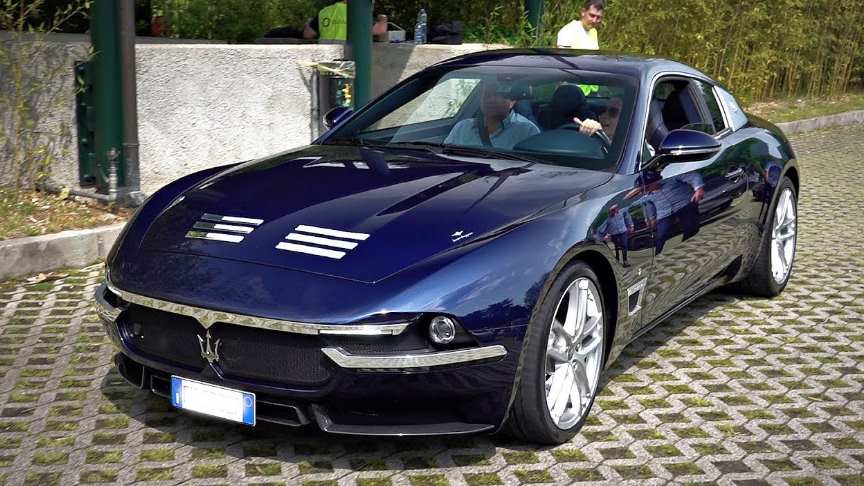 source/image: NM2255 Car HD Videos
The Maserati Sciadipersia is powered by a 454bhp 4.7-litre V8 engine and six-speed ZF automatic or single-clutch semi-automatic gearboxes.
The car weighs in a 1,700 kilograms and the 0-62 mph (0-100 kph) dash can be got out of the way in an impressive 2.7 seconds.Like the previous coupe, the car has a completely redesigned head and tail compared to the original GranCabrio from Maserati.
Advertisement
On the outside, the bodywork panels are a blend of carbon-fibre and hand-beaten aluminium. In the inside the coupe features a rather dated looking infotainment system and more conventional Maserati design and layout.NM2255 Car HD Videos