MCR for Mini-City-Racer means the fast-moving mini-electric two-wheels vehicle in the bustling city.Stylish and individualism design creating a boutique electric motorcycle with modern human-vehicle interface and internet of vehicles capabilities.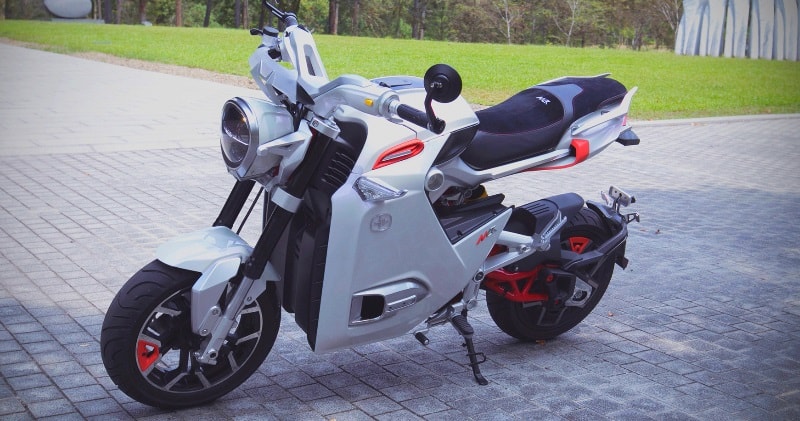 source/image: otto-bike
The whole vehicle has exquisite style, from the overall shape, headlights, grips, pedals, wheel frames, calipers, rear-view mirror and so on. OTTO- BIKE independently developed 7.5KW wheel motor.
And smart features like: navigation on the dashboard display, riding mode switch, front and rear cameras, message tips, facebook live features, and smartphone APPs, fingerprint recognition, vehicle location tracking, traffic and sharing capabilities, allowing users to get a more diverse riding experience.
Advertisement
OTTO-BIKE outlines the future of mobility concepts and devote to innovative design and development, expectations through EICMA to prove the future pattern of electric vehicles.