Me-Mover Speed ​​is the newest member of the Me-Mover family and is available in the color Emerald Green.Me-Mover Speed ​​has got a new gearing that gives a lighter thread. The design makes Me-Mover Speed ​​extremely stable at high speed and in sharp turns.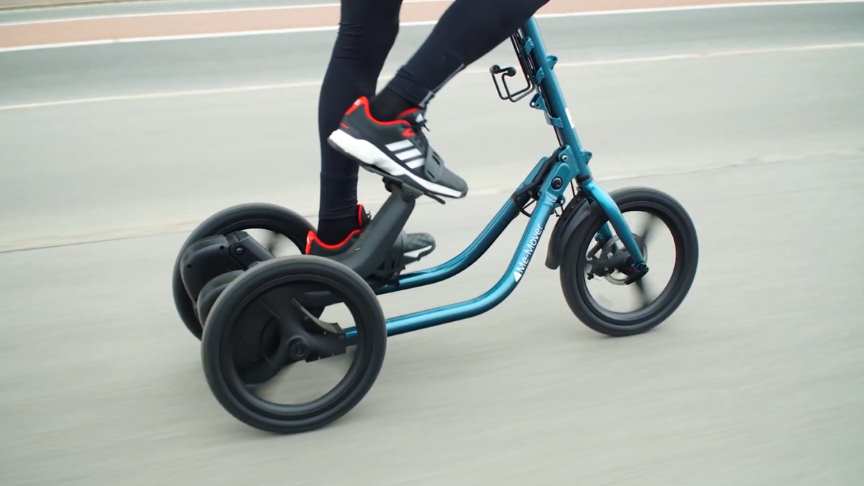 A new ergonomic handlebar in a sporty design and new custom-designed 16 inch wheels, makes the Me-Mover Speed ​​perfect for those who want to ride long distances and ride fast.
On the Me-Mover FIT you get a high-intensity, calorie blasting workout, but without the joint strain.The ergonomic stepping motion activates 6 of 8 major muscle groups, giving you a full-body workout.The Me-Mover is built with a combination of Alloy Aluminium to maximize strength without losing its lightness.
Advertisement
Efficient full-body workout: activate 6 of 8 major muscle groups for a calorie blasting workout in just minutes.Low-impact training: the ergonomic stepping motion is gentle on your joints, protecting you from injuries and preventing old ones from flaring up.Fun to ride: the unique feeling of a combination of running and skiing is addictive and exhilarating.//me-mover