Filthy' is the world's first full custom-road registered burnout truck. Owner Michael Lake, from 'Truckin Stainless' in Brisbane, Australia, spent seven years working days and nights in his shed to perfect his latest burnout model.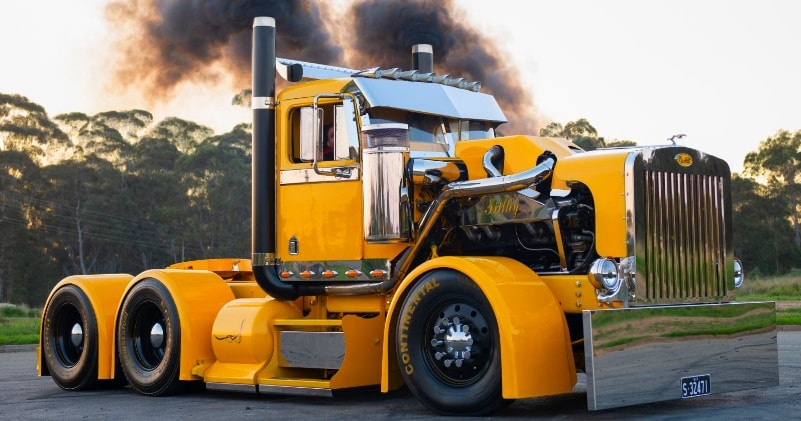 source/image: Truckin stainless
He modified a 28L Cummins Diesel with a twin turbo setup to make 900HP! AND it has 4,000 foot-pound of torque! All of that work just to watch his truck go up in smoke.
A 'burnout' is the practice of keeping a vehicle stationary whilst spinning its wheels, causing the tyres to heat up and smoke due to friction.
Advertisement
Michael, 42, built 'Filthy' specifically for the entertainment of burning out to crowds across Australia, but he also made sure to produce a vehicle that was practical and street-legal for his own pleasure.
Thanks to 28-liters of custom twin turbo Cummins power, the truck is capable of belting out some major numbers. It's estimated to be around 900 hp and 4000 lb-ft of torque.The truck is laden with custom-built accents and touts a yellow, black, and chrome theme throughout.