IRIS France has developed a very curious electric car. The Iris model is a hybrid of a car and a lift. The cab with the driver is mounted on the mast and can be pushed up to a height of 3-4 meters.In this case, ascent and descent can also be carried out while driving.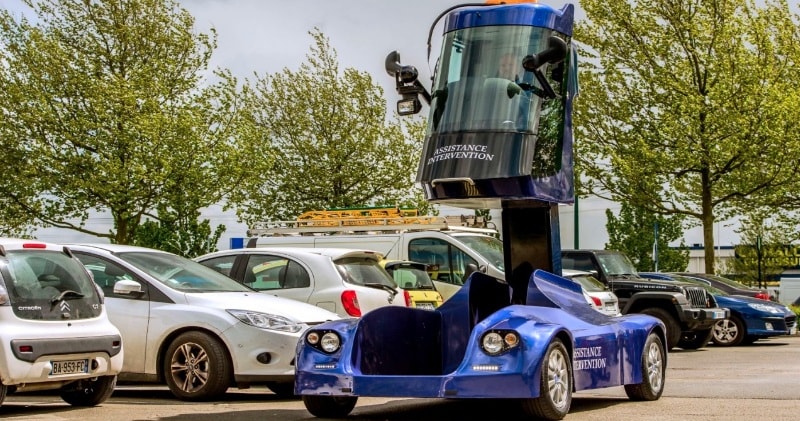 source: irisfrance/ image: 8bitfuture
The authors of the project believe that this design will allow the driver not only to better navigate the road situation, but also on occasion to admire the surrounding landscapes.
Designed more as a security patrol vehicle than any kind of common commuter by a French company, the Iris Viseo has just a single upright seat for an officier of the law to watch over protesters, parking lots, and whatever else requires a watchful eye.
Advertisement
It is fully electric and its engine offers an autonomy of 80 kilometers. Do not expect to see the municipal police doing chases with Iris. The latter only reaches the maximum speed of 25 km / h.You have to pay €45,000 to buy the Iris Viseo.