Metafly is a new and very unique remote controlled "biomimetic controllable creature" designed to mimic the flight pattern of birds and insects, offering a flying experience like no other.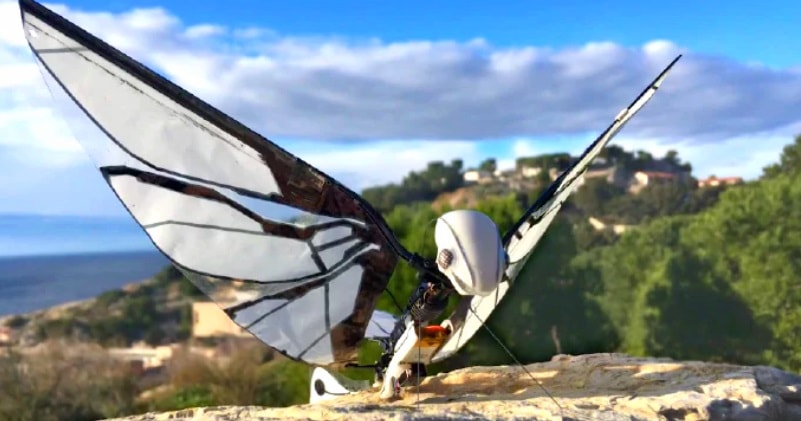 source/image: Edwin Van Ruymbeke
Designed by Edwin Van Ruymbeke the innovative RC creature is now available to back via Kickstarter. It's controlled from a distance, even up in the clouds, in total harmony with nature.
The MetaFly will draw current from these batteries, and a single 15-minute charge is enough to allow for about eight minutes of flight time. A total of 15 flights are possible using one set of the remote's batteries.
Advertisement
Users can also choose a separate 1,500-mAh power bank that can provide you 20 12-minute charges before requiring its own recharging. The remote has a range of 100 meters while the maximum airspeed of MetaFly is 11 mph.