The Sion is an innovative electric car with integrated solar cells in the body, a range of 250 km and a price of 16,000 €. 30 kilometers per day are possible with electricity generated by the sun free of charge.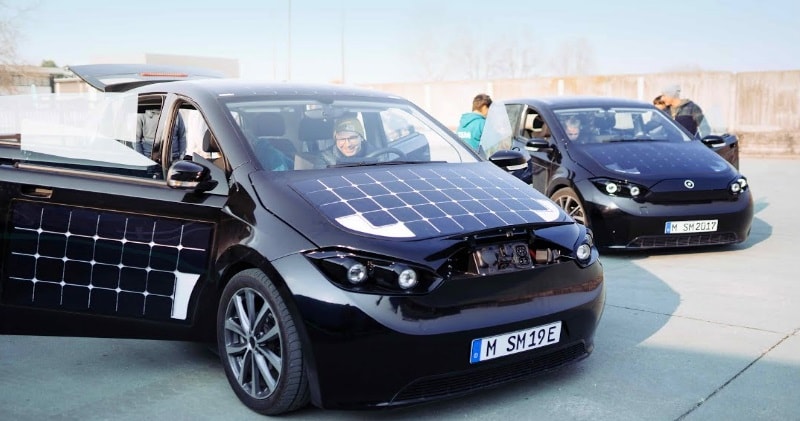 source/image: SONO MOTORS
The stored energy can be used through bidirectional charging for all common electronic devices.The Sion is a family friendly vehicle, thanks to 5 seats and optional trailer coupling. In short: A self-charging electric car for infinite, sustainable driving.
What makes the exterior truly exceptional are the solar cells located on both sides, the roof, the rear, and the hood. The Sion's standout efficiency and long life are guaranteed through the use of lightweight components. The exterior, for example, consists primarily of highly durable polycarbonate.
Advertisement
The Sion is the answer to all that is required of an electric car that needs to stand the test of everyday use: a range of 250 kilometers, fast charging, a carefully designed interior, and an optional tow bar. The large trunk means you'll find it a breeze to get your shopping done.