Snoozebox is a portable hotel consisting of shipping container living units that can be easily transportedThe modules can be arranged in groupings of as few as 40 to 400 rooms and can be up and running within 48 hours of arriving at its destination.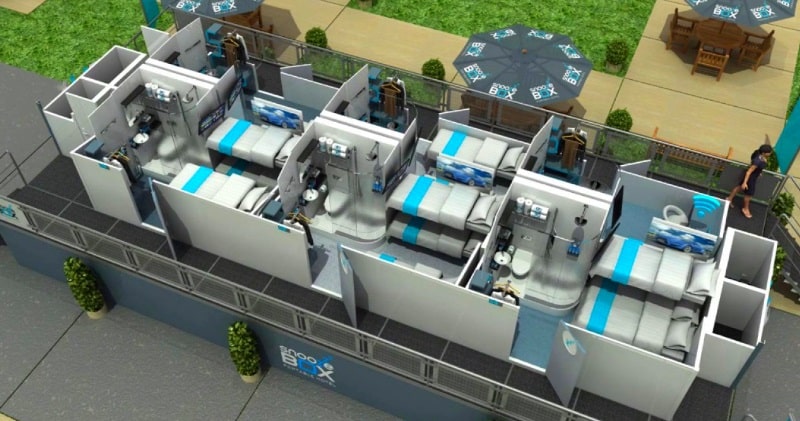 source/image: A Smith Great Bentley Ltd
This quick build-up is in part a result of the fact that each of the units require no mains service – no provision for electricity, water or sewerage is necessary.
Each room is climate controlled and features a wet room, double bed, flat screen TV, power sockets, free wi-fi and a safe.Upon arriving at a location, the Snoozebox team can get a hotel up and running in about 48 hours. A 320 room Snoozebox hotel is currently in place in Essex, UK to house staff for the London Olympics.
Advertisement
The bespoke trailers carry six expandable rooms measuring 3.6m x 2m x 2m, delivering 50% more rooms per lorry. Rooms transform externally and internally to suit a range of guests, providing a day room and seven different en-suite sleeping configurations within the same space.
The bespoke trailers deliver a substantial improvement in deployment efficiency and speed of hotel set-up.With the benefit of being stackable, the accommodation takes up considerably less space than traditional 'cabins' or large motorhomes.