Stella is world's first solar powered family car. She is clean, drives on solar power and she is comfortable. Stella was created and built by a team of 20 students from the Eindhoven University of Technology.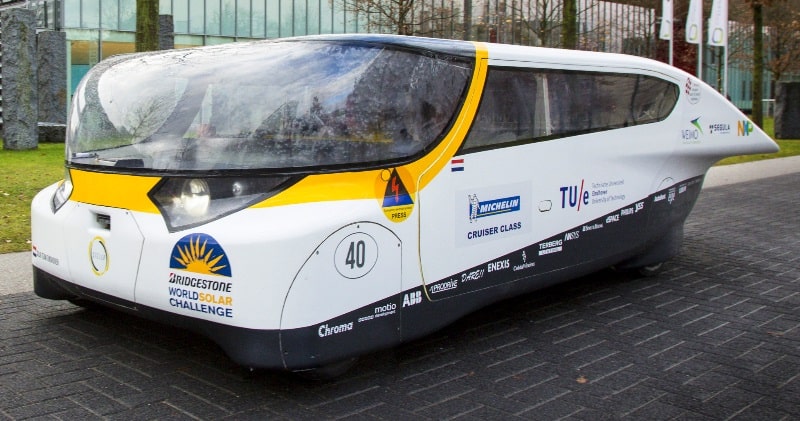 source/image: Solar Team Eindhoven
The vision for Stella was to build a family car that provided a balance between making an efficient car, and making a car which will stand the test of time.
Stella, has a top speed of about 75 miles per hour, is packed with high-tech novelties such as a steering wheel that expands in your hands to signal that you're exceeding the speed limit or contracts when you're driving too slow.
Advertisement
While other solar-powered vehicles have been made for racing, the solar-powered Stella is the first vehicle made for road travel. A large solar panel sits atop the roof to power the car up to 500 miles on a single charge. A solar panel system on a suburban rooftop, in contrast, typically generates three to five kilowatts of electricity.