In 2016, Alexandr Dmitriev and his wife, Mariya, decided to adopt a young cougar called Messi and raise him as a house-pet in their small, studio apartment in Penza, Russia.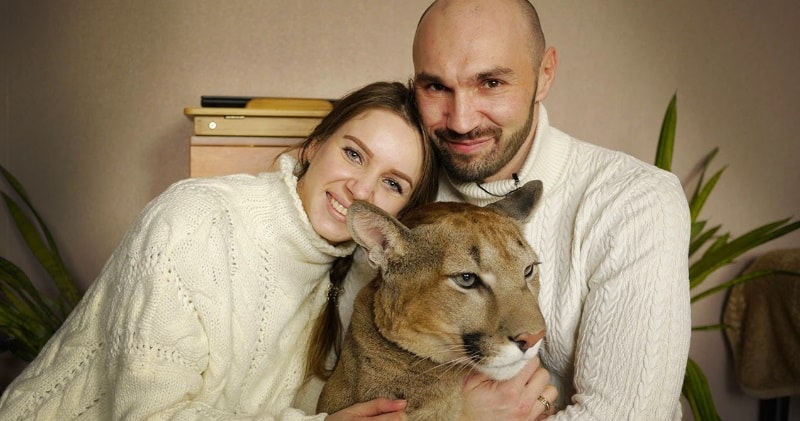 source/image: Barcroft Animals
Messi follows a strict grooming routine to ensure he doesn't make too much of a mess around the house – he gets washed in the bath, has his nails trimmed, his teeth checked and he receives a special brush-down every day.
The big cat eats twice a day with a diet consisting of turkey, beef, a bit of chicken breast and some bones.
Advertisement
And with a growing social media following of 250,000 on Instagram and more than 2 million views on YouTube, Messi has become a local celebrity.