Yuki is a part dog and part wolf. The rare wolfdog hybrid is 87.5 percent Gray Wolf, 8.6 percent Siberian Husky, and 3.9 percent German Shepherd according to the Shy Wolf Sanctuary in Naples, Florida, where he resides.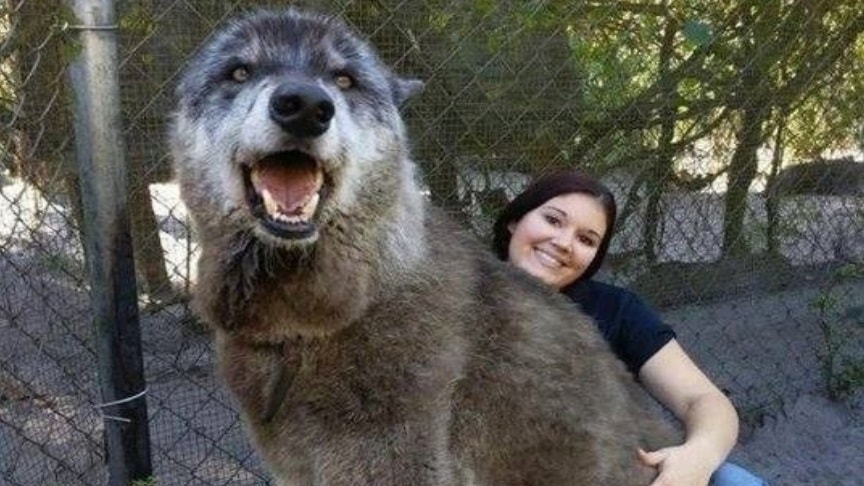 At 5-foot and 55kgs, Yuki is a human-sized dog, the massive wolfdog that's captured hearts and imaginations, is an internet star. Yuki can mean happiness and is also a word for snow in Japanese.
Yuki the wolfdog was dropped off at a kill shelter by his owners because he was getting too big. Yuki has been living at the Shy Wolf Sanctuary in Naples, Florida, sine 2008. Yuki, who is almost 12 years-old.
Advertisement
"We stepped in and provided a home for him and he has been with us ever since," volunteer Brittany Allen told Bored Panda. Yuki unfortunately has terminal blood cancer.
According to Shy Wolf's website, he is a "lady's man" and enjoys being the centre of attention, with a select few of the female sanctuary staff permitted to visit him in his "harem".