Everything in Elizabeth Sweetheart's life is green. From her bright green hair, to her self-dyed green overalls, the New York City artist has earned her moniker, "the Green Lady." Elizabeth was inspired to wear green after an emotional trip to Florida with her father.Everything in her life is green, from her clothes to her hair.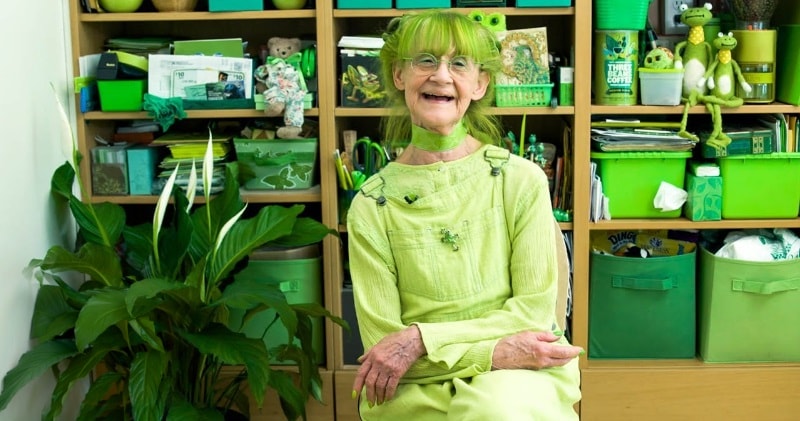 I used to work by her side during my days at Ralph Lauren and back then it seemed to me a little odd, she didn't fit in, she stood out in a non-Ralph Lauren way. But everyone loved her bubbly spirit and her easy-going nature. Perhaps the fact that she was a freelancer was an added happiness component.
Well, times have changed, now instead of trying to figure out what caused her to be this different I simply smile that she's happy she found her place in style. I absolutely love people who are not defined by age or any other social standards!Today, she continues to uphold the tradition because of the joy it brings those around her.
Advertisement
Elizabeth Sweetheart, 74, had always been a colourful person wearing an array of patterns in her early life.This is a story for all of you who ponder how to go about expressing yourself through clothes- be a dreamer and if it's not welcomed where you are, find your place on Earth! It's up to you to find your place in style and on Earth!