Advertisement
Developed by the German start-up Lilium Aviation and designed by four aerospace engineers, the jet takes off vertically like a helicopter and flies like a plane.The Lilium Jet consists of a rigid winged body with 12 flaps. Each one carries three electric jet engines. Depending on the flight mode, the flaps tilt from a vertical into a horizontal position.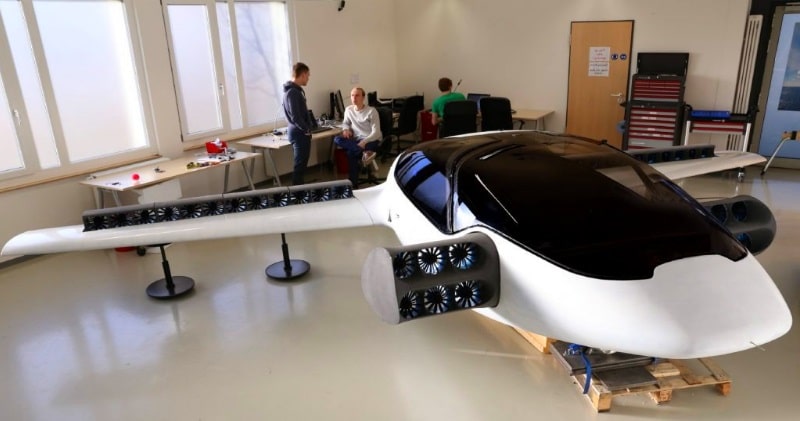 The Lilium Jet successfully completed its maiden test flight series in the skies above Bavaria. The 2-seater Eagle prototype executed a range of complex maneuvers, including its signature mid-air transition from hover mode to wing-borne forward flight.
The electric jet engines work like turbofan jet engines in a regular passenger jet. They suck in air, compress it and push it out the back. Once airborne, the fans fold into a horizontal position and the jet can fly like any small airplane, at a top speed of around 190 miles per hour.
Advertisement
The plane will have a total range of around 190 miles.The basic concept of a VTOL is that it has the benefits of a helicopter in terms of taking off without requiring a huge runway, but once airborne, it can still achieve the higher top speeds of a fixed wing aircraft like a jet.