With unparalleled performance and a target power output of 2,000 PS, it sets new standards in terms of advanced EV engineering. Quite simply, the Lotus Evija is the most powerful series production road car ever built.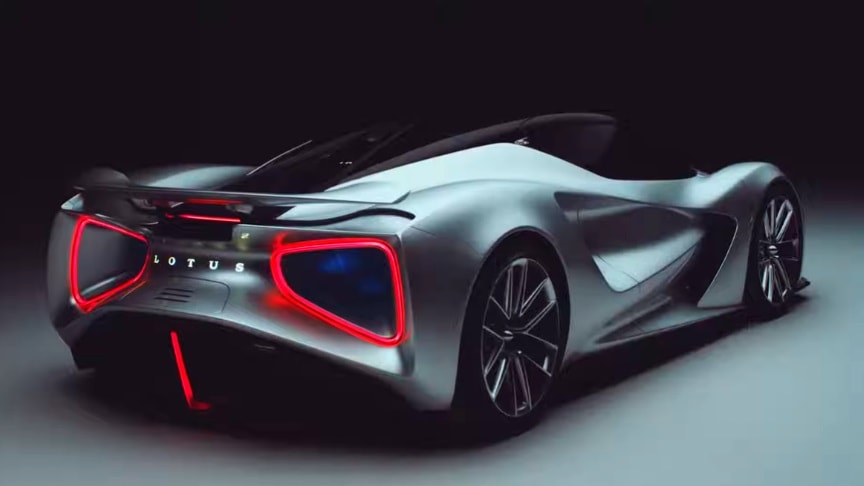 spurce/image: Lotus Cars
Evija breathes the air it goes through. Made to be porous, born to be driven. Incredible downforce achieved without any compromise.Unreal performance enabled by electricity. Developments made possible by years of pioneering heritage. Forged by British engineering, created for the drivers.
Evija — pronounced "E-vi-ya" — will eventually charge in just 9 minutes, will cost £1.7 million (over $2.1 million), and is set to go into production in 2020.The Evija is the first Lotus road car to feature a one-piece carbon fibre monocoque chassis. The cabin, from the fully adjustable race-style seats to the multi-function steering wheel, is the very pinnacle of motorsport-inspired road car design and technology.
Advertisement
Target power output of 2,000 PS makes it the world's most powerful series production road car.Target 0-62 mph (0-100km/h) in under three seconds, top speed over 200 mph (320 km/h).Ultra-lightweight carbon fibre monocoque makes it the world's lightest production EV hypercar, at 1,680kg.Pure electric driving range target of 250 miles (400 km).Mid-mounted battery pack echoes celebrated Lotus mid-engined sports car layout.