The Best family is so obsessed with their own strength that they spend countless hours lifting weights.Pro power lifters Nick Best and his wife Callie have dedicated their lives to adding massive amounts of muscle to their superhuman frames, a practice that is already being carried on by their two young children.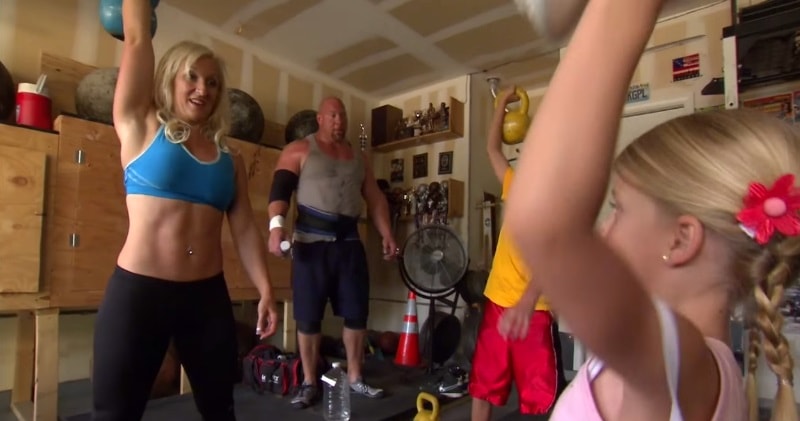 TLC's My Crazy Obsession lends a peek inside the extraordinary lives of the buff foursome who dub themselves "The World's Strongest Family."By all appearances, Dylan, 11, and Jessica, 5, may seem like your average kids, but given free range at the gym, the two are able to lift twice their own body weight without breaking a sweat.
"It's like my coffee in the morning," said Dylan of his daily commitment to fitness. "If I don't do it, I don't feel right."The report claims that Dylan's sister, Jessica, can lift 100 pound, which is more than double her 46Ilbs (3 stone 4 Ilbs) frame.
Advertisement
"I want to be like my mommy because she's pretty and strong," Jessica explains in the video.According to the video, the Best children train with well above the recommended weight for their age group but father Nick says they enjoy it.