The T-pod is an electric, self-driving vehicle that can be remotely controlled by drivers. Einride is a Swedish start-up that has built a full-scale prototype of the T-pod.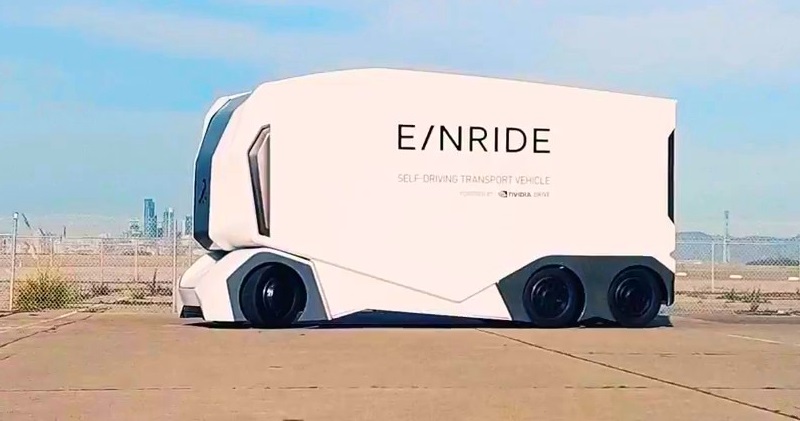 source/image: einride
The T-pode is an electric autonomus transport vehicle which is supposed to replace smaller heavy-duty trucks. With a 200kWh energy capacity the maximum range is 124 miles, approximately 200 kilometres.
The T-pod is designed for remote human operations and driverless functioning. In addition to the T-pod, there will be charging stations and an infrastructure that will make the system the most pioneering of its kind.
Advertisement
The T-pod is 7 meters in length and can hold 15 "standard" pallets, for a total weight of 20 tons when full.
The pods will be able to travel 124 miles on a single charge.Einride has designed its T-pods for specific uses, such as regional linehaul routes where businesses are shipping high volumes of freight between hubs.